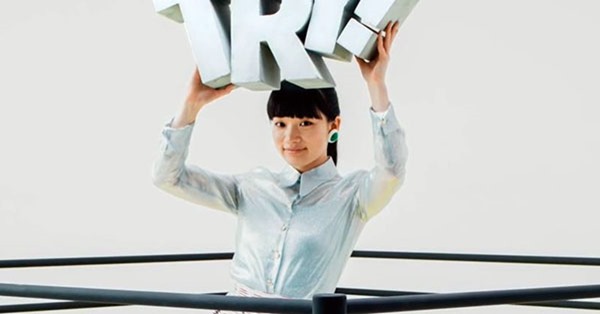 Chisuga Haruka (千菅春香) is getting ready to release her first album TRY!. It includes her debut single Planet Cradle through newest single Ai no Uta -words of love- and more with 14 total tracks. Album TRY! comes on two editions hitting stores June 22nd 2016. More details and album digest video follow.
Voice actor and singer Chisuga Haruka (24) debuted in 2013 both as a voice actor and singer after winning the Miss Macross 30 Contest. Her first release Planet Cradle / Wandering (プラネット・クレイドル/ワンダーリング)(2013.02.27) has tie-up as OP/ED themes for PS3 game Macross 30 – Ginga wo Tsunagu Utagoe (マクロス30~銀河を繋ぐ歌声~).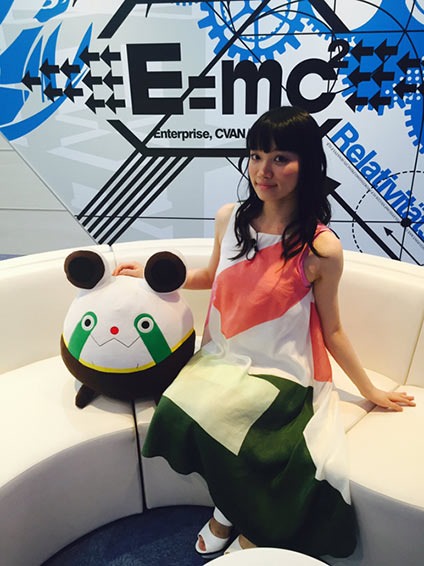 [promoting new album on Denjin☆Gacha NicoNico Live June 16th 2016 via twitter]
Most recently she released 5th single Ai no Uta -words of love- on April 27th 2016. The single has tie-up as ending theme for the second season of anime The Asterisk War plus she voices supporting character Sylvia Lyyneheym in the action-fantasy anime.
Album TRY! comes on two editions. Most stores offer photo/postcard bonus – image and availability varies by store (cdJapan sample)(click to enlarge),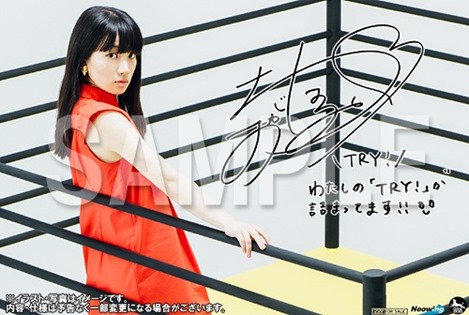 Album digest video after the release details.
Chisuga Haruka (千菅春香) – TRY! – release date June 22nd 2016
| | |
| --- | --- |
| Limited [CD+DVD] (¥3700) | Regular [CD] (¥2900) |
[CD]
01 Break On Through
02 Planet Cradle (プラネット・クレイドル)
03 Momo Kyun Sword (モモキュンソード)
04 Anata no Haruka-san (あなたの春香さん)
05 Je Je t'aime Communication (ジュ・ジュテーム・コミュニケーション)
06 corolla
07 Refrain (リフレイン)
08 Zetsumetsu kigu Shojo! (絶滅危愚少女!)
09 Kibo no Hana *希望の花)
10 TRY! TRY! TRY!
11 Momoiro Fantasy (桃色ファンタジー)
12 Honto no Koe o Anata ni Azuketakute (本当の声をあなたに預けたくて) -haruka solo ver.-   
13 Ai no Uta -words of love- ((愛の詩-words of love-)
14 Anata no Hohoemi (あなたのほほえみ)

[DVD]
1. Zetsumetsu kigu Shojo! (music video)
2. Momoiro Fantasy (music video)
3. Je Je t'aime Communication (music video)
4. Ai no Uta -words of love- (music video)
5. Ai no Uta -words of love- (making-of video)