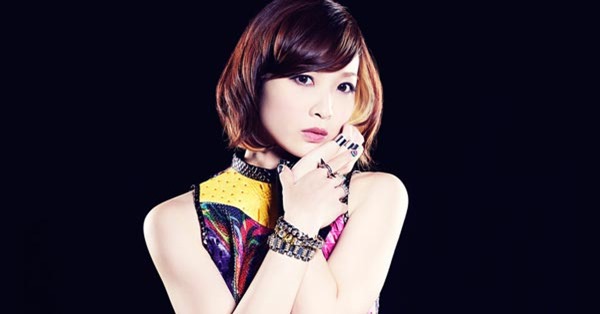 May'n announced new single Yoake no Logos (夜明けのロゴス) with four new songs. The title track with music by Yoko Kanno gets tie-up as opening theme #2 for anime Aquarion Logos plus coupling track Honto no Koe o Anata ni Azuketakute (本当の声をあなたに預けたくて) that features May'n along with Chisuga Haruka is the anime's new ending theme. Single Yoake no Logos comes on two editions scheduled for release on December 16th 2015.
~ preview music video and updated details ~
Most recently May'n released greatest hits album POWERS OF VOICE to celebrate her 10th anniversary. The album includes 28 of her best songs and released August 26th 2015.
May'n and Yoko Kanno also collaborated on Aquarion Logos' first opening theme Yamaidare darlin' (ヤマイダレdarlin') released as May'n's 11th single (2015.07.22). Voice actor and singer Chisuga Haruka (千菅春香) (23) who collaborates with May'n on the new ending theme is also responsible for the anime's first ending theme.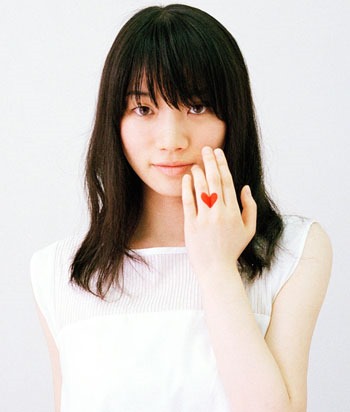 Chisuga Haruka, who launched her singing and voice acting career in late 2012 by winning the Miss Macross 30 Contest, provides the anime's first ending theme Je Je t'aime Communication released as her 5th solo single.
Anime Aquarion Logos is 3rd TV series in the Aquarion anime and manga franchise celebrating its 10th anniversary. Original anime Genesis of Aquarion aired in 2005 and the second TV series Aquarion Evol in 2012. The new anime has the characters fighting chaotic texts where evil powers remove words from existence leading to disasters.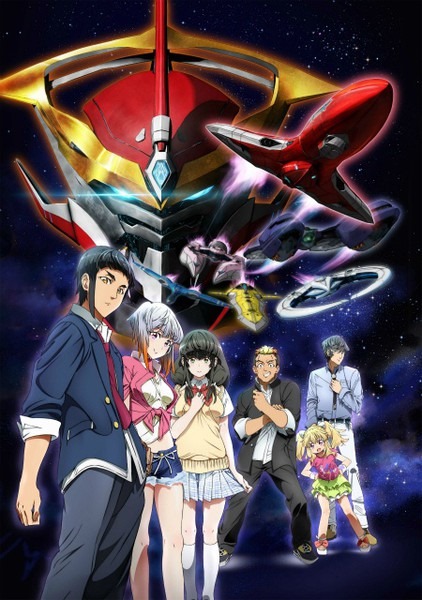 Voice acting cast features Sakura Ayane (Maia), Shimazaki Nobunaga (Akira) and Chisuga Haruka (Konkone). The anime started July 2th 2015 on Tokyo MX and outside of Japan Funimation.com and DAISUKI.net both stream the anime. The new OP/ED themes begin with episode 17.
Single Yoake no Logos comes on two editions (details subject to change). It also features coupling track Zero Bunno Zero (ゼロ分のゼロ) with tie-up as theme for online RPG game World End Eclipse.
Jacket covers and more details coming!
May'n – Yoake no Logos – release date December 16th 2015
Limited [CD+DVD] (¥1800)


Regular [CD] (¥1600)


[CD]
1. Yoake no Logos
lyrics: Gabriela Robin, music: Yoko Kanno

2. Honto no Koe o Anata ni Azuketakute
lyrics: Tokyo Kakurenbo composer: Suzuki Hiroaki, arranger: NAOKI-T

3. Zero Bunno Zero
lyrics: Manna Anju, composer: Mizoguchi Masahiro, arranger: NAOKI-T

4. Koitoge
lyrics: Miyajima Junko, composer: Ikegami Kiyoshi, arranger: Yano Hiroyasu
 
5. Yoake no Logos (off vocal)
6. Honto no Koe o Anata ni Azuketakute (off vocal)
7. Zero Bunno Zero (off vocal)
8. Koitoge (off vocal)

[DVD]
1. Yoake no Logos (music video)

[CD]
1. Yoake no Logos
2. Honto no Koe o Anata ni Azuketakute 
3. Zero Bunno Zero
4. Koitoge 
5. Yoake no Logos (off vocal)
6. Honto no Koe o Anata ni Azuketakute (off vocal)
7. Zero Bunno Zero (off vocal)
8. Koitoge (off vocal)