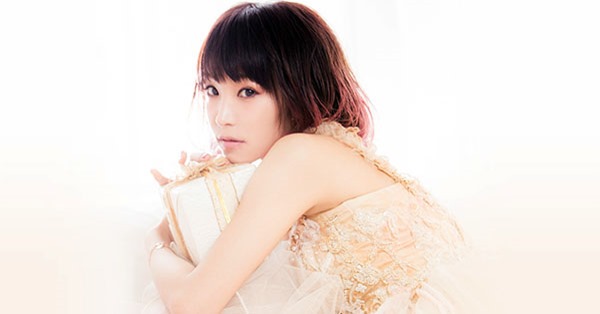 LiSA updated the release details for mini-album LUCKY Hi FiVE! – full track list, analog vinyl Limited edition, and preview music video unveiled. She writes the lyrics for all seven tracks on the release which is part of her 5th anniversary celebration. Mini-album LUCKY Hi FiVE! now comes on two editions hitting stores on the 5th anniversary of her solol debut April 20th 2016 and the LP Limited edition releasing May 11th 2016.
Before her solo debut LiSA was part of fictitious band Girls Dead Monster for anime Angel Beats. The unit released five singles in 2010 with LiSA as featured vocalist on three. She made her solo debut with mini-album Letters to U on April 20th 2011. As part of her 5th anniversary celebration she's re-releasing the mini-album as a Limited edition (5,000 copies) vinyl record on March 23rd 2016 (sold-out at most locations).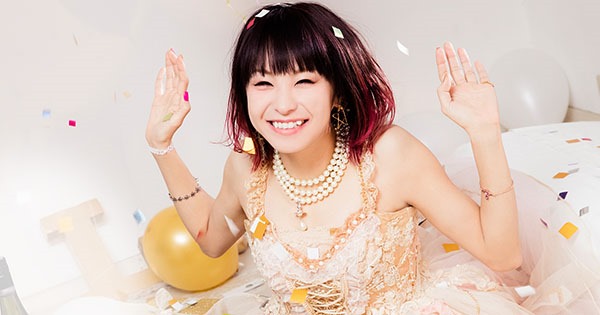 In conjunction with her 5th anniversary LiSA is launching her LiVE is Smile Always ~ Hi! FiVE ~ tour with 16 performances scheduled. It starts April 20th & 21st 2016 at NHK Hall Tokyo and finishes up July 30th at Zepp Sapporo. More details at her official site (link below).
Mini-album LUCKY Hi FiVE! comes on three editions. Limited includes Blu-ray and DVD (contents same) with music video(s) and footage from her "Believe in myself" in ASiA TOUR 2015. Limited also includes deluxe photo booklet and deluxe sleeve case.
The Limited LP vinyl record edition includes serial number for gift lottery for LiSA original record bag (500 winners). Lottery requires additional serial number from the LP re-release of Letters to U.
Preview music video for lead song Hi FiVE! after the release details.
LiSA – LUCKY Hi FiVE! – release date April 20th 2016 (LP edition May 11th 2016)
Limited [CD+BD+DVD] (¥3500)


Regular [CD] (¥2500)


[CD]
1. Lovely Day
2. Hi FiVE!
3. Psychedelic Drive
4. She
5. halo-halo
6. Get Free
7. Owaranai Bouken

[BD & DVD]
1. Hi FiVE! (music video)
2. "Believe in myself" in ASiA TOUR 2015 footage and documentary

[CD]
1. Lovely Day
2. Hi FiVE!
3. Psychedelic Drive
4. She
5. halo-halo
6. Get Free
7. Owaranai Bouken
Limited [LP Vinyl] (¥2800)


[CD]
1. Lovely Day
2. Hi FiVE!
3. Psychedelic Drive
4. She
5. halo-halo
6. Get Free
7. Owaranai Bouken
LiSA – Letters to U – release date March 23rd 2016
Limited [Vinyl] (¥2800)

 
 
[Vinyl]
1. Believe in myself
2. Mirai Kaze
3. Eien
4. Escape Game
5. Kakuseiya
6. Mousou Controller
7. Mushku Toumei