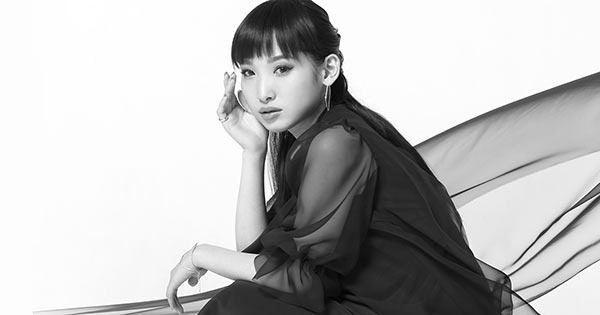 Nanjo Yoshino (南條愛乃) revealed more details for new album N no Hako (Nのハコ) – jacket covers, full track list, and more unveiled. Her 2nd solo album includes her 5th single plus 12 new songs for 13 total tracks. Limited editions also include bonus CD with five cover songs. Album N no Hako comes on three editions hitting stores July 13th 2016.
Most recently voice actor and singer/songwriter Nanjo Yoshino (31) released 5th single Zero Ichi Kiseki (ゼロイチキセキ) on May 25th 2016. The single has tie-up as ending theme for anime And you thought there is never a girl online? (Netoge no Yome wa Onna no ko ja Nai to Omotta?). Plus Nanjo Yoshino voices supporting character Saito Yui (Nekohime) in the romance comedy anime.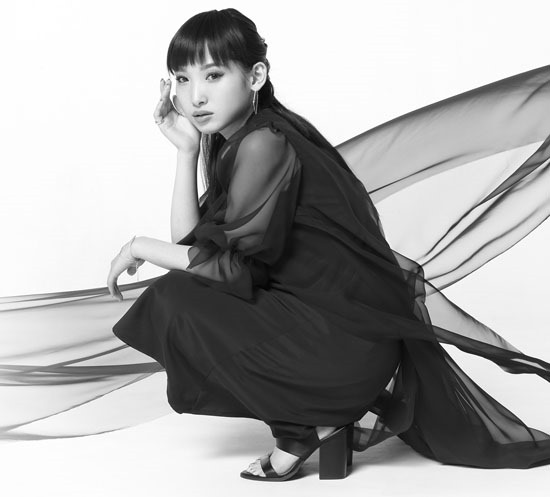 Nanjo Yoshino also forms one half of unit fripSide (since 2009) who last released 11th single white forces (2016.02.10) with tie-up as opening theme for anime Schwarzes Marken (シュヴァルツェスマーケン) .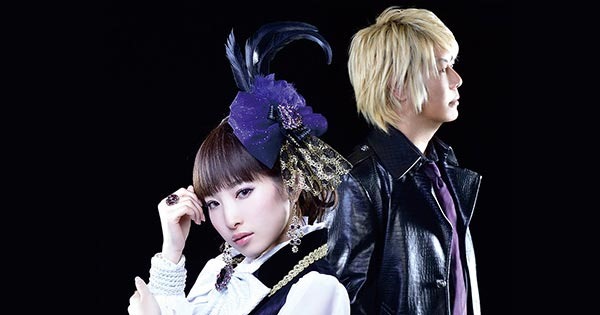 Album N no Hako (Nのハコ) comes on three editions. Limited editions include lyrics booklet plus 32-page photo booklet. Bonus CD planned for 5 cover songs. Limited and First Press Regular editions include priority ticket flyer for the Yoshino Nanjo LIVE TOUR 2016 "N". Most stores offer b3-size poster with either edition while supplies last.
Package contents for Limited editions (click to enlarge)
Preview music video for Zero Ichi Kiseki after the release details
Nanjo Yoshino – N no Hako – release date July 13th 2016
| | |
| --- | --- |
| Limited [CD2+BD2] (¥5800) | Limited [CD2+DVD2] (¥4800) |
[CD]
01. Kimi kara mita watashi (きみからみたわたし)
lyrics: Yoshino Nanjo, music:Toda Akiyo

02. Oh my holiday!
lyrics: yozuca* music: Kurosu Katsuhiko

03. NECOME
lyrics: rino music: lotta

04. Haiiro no Machi e (灰色ノ街へ告グ)          
lyrics, composer: Shihori arranger: Nagata Naoyuki

05. Zero Ichi Kiseki
lyrics: Nanjo Yoshino, music: Hashimoto Yukari

06. Gerbera
lyrics: Haruka Hitomi music: Watanabe Takuya

07. Hikari no umi (ヒカリノ海)
lyrics: Mirunojun music: Anze Hijiri

08. idc
lyrics: KOTOKO music: Kurosu Katsuhiko

09. Tsunagu Watashi ( ツナグワタシ)
lyrics: Yoshino Nanjo music: Kurosu Katsuhiko

10. Hito bito hitoru (ヒトビトヒトル )
lyrics: Hata Aki  music: Anze Hijiri

11. Dear..
lyrics: Ida Riho  music: Masutani Ken

12. 0 -Mirai- (0-未来- )
lyrics: Mami Kawada music: Masutani Ken

13. Kyomoitenkida yo ( 今日もいい天気だよ )
lyrics: Yoshino Nanjo music: Iuchi Maiko         
 
[CD2] 
1. – 5. undecided cover songs

[BD1/DVD1] (120min)
1. Yoshino Nanjo 1st LIVE TOKYO 1/3650 Minna to Tsunagaru 365-nichi x ???
[BD2/DVD2] (50min)
2. Lisuani! TV Nanjo ikken ~ Jiji to Watashi no 60-nichi (9 episodes) 
| | |
| --- | --- |
| Regular [CD] (¥3000) | |
[CD]
(same track list as Limited editions)