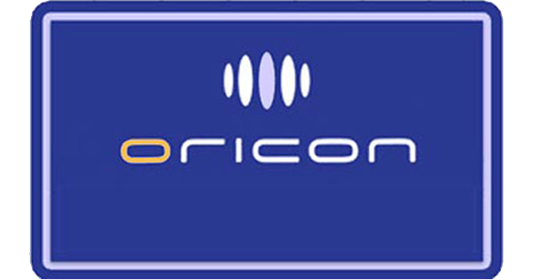 Arashi tops the singles chart for the second week with double a-side release I seek / Daylight selling an additional 48,000 copies. That gives their 49th single a total of over 785,000 copies sold.
Many anime tied releases lead by EGOIST with opening theme KABANERI OF THE IRON FORTRESS at #2. Porno Graffitti with THE DAY at #4 (OP My Hero Academia), Suzuko Mimori with Xenotopia at #8 (ED Cerberus), Nanjo Yoshino at #10 with Zero Ichi Kiseki (ED And you thought there is never a girl online?), and more.
Nogizaka46 (乃木坂46) tops the album charts with 2nd album Sorezore no Isu (それぞれの椅子) selling over 274,000 copies. Voice actor unit TrySail lands at #5 with 1st album Sail Canvas and voice actor Hayami Saori is right behind at #6 also with her 1st album Live Love Laugh.
Read on for the complete top 10 singles and albums charts.
Singles for May 23rd – 29th 2016
| | | | | |
| --- | --- | --- | --- | --- |
| Rank |   Group/Artist | Single Title | Released | Sold |
| 1 | Arashi | I seek / Daylight | May 18th | 48,420 |
| 2 | EGOIST | KABANERI OF THE IRON FORTRESS | May 25th | 30,341 |
| 3 | THE ALFEE | Kyō no tsudzuki ga mirai ni naru | May 25th | 27,954 |
| 4 | Porno Graffitti | THE DAY | May 25th | 27,853 |
| 5 | KYUNYUN (SUPER JUNIOR) | Celebration – Kimi ni Kakeru Hashi – | May 25th | 26,472 |
| 6 | back number | Boku no Namae wo | May 25th | 25,220 |
| 7 | AZALEA | Torikoriko PLEASE!! (Love Live! Sunshine! Unit 2) | May 25th | 24,621 |
| 8 | Suzuko Mimori   | Xenotopia | May 25th | 20,379 |
| 9 | NMB48 | Amagami Hime | April 27th | 18,628 |
| 10 | Nanjo Yoshino  | Zero Ichi Kiseki | May 25th | 15,079 |
| 26 | MYTH & ROID | STYX HELIX | May 25th | 4,696 |
| 27 | Luna Haruna | Ripple Effect | May 25th | 4,482 |
| 30 | Shiena Nishizawa | The Asterisk War | May 25th | 4,359 |
---
Albums for May 23rd – 29th 2016
| | | | | |
| --- | --- | --- | --- | --- |
| Rank |   Group/Artist | Album Title | Released | Sold |
| 1 | Nogizaka46 | Sorezore no Isu | May 25th | 274,873 |
| 2 | Kyary Pamyu Pamyu | KPP BEST | May 25th | 52,275 |
| 3 | VA | Osomatsu | May 25th | 40,106 |
| 4 | Radio Fish | PERFECT HUMAN | May 25th | 17,939 |
| 5 | TrySail | Sail Canvas | May 25th | 15,495 |
| 6 | Hayami Saori | Live Love Laugh | May 25th | 13,676 |
| 7 | Oda Kazumasa | Ano Hi Ano Toki | April 20th | 13,258 |
| 8 | Ariana Grande | Dangerous Woman | May 20th | 11,950 |
| 9 | aiko | May Dream | May 18th | 10,482 |
| 10 | X4 | Funk, Dunk, Punk | May 25th | 8,159 |
Previous Oricon Charts
Source: Oricon