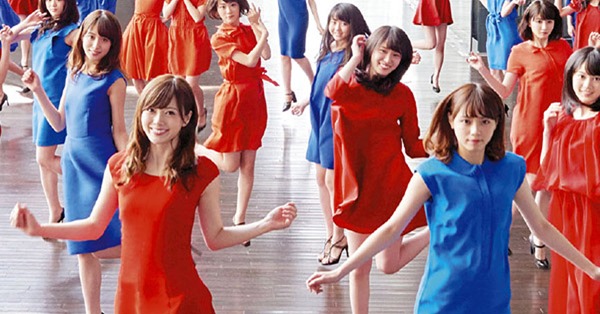 Nogizaka46 (乃木坂46) is getting ready to release album Sorezore no Isu (それぞれの椅子). Their 2nd album includes four singles plus 11 new songs spread across the editions and more with 16 tracks on each edition. Album Sorezore no Isu comes on five editions hitting store May 25th 2016.
Its been about a year and a half since the AKB48 rival/sister group Nogizaka46 released 1st album Tomei na Iro (透明な色)(2015.01.07). Most recently the popular idol group released 14th single  Harujion ga Sakukoro (ハルジオンが咲く頃) on March 23rd 2016. The single features graduating key member Fukagawa Mai as center.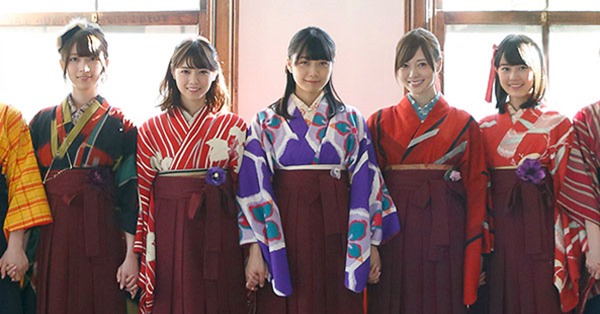 The new album includes the 14th single along with 13th Ima, Hanashitai Dareka ga Iru (今、話したい誰かがいる)(2015.10.28), 12th Taiyō Knock (太陽ノック) (2015.07.22), and 11th Inochi wa Utsukushii (命は美しい)(2015.03.18).
Album Sorezore no Isu (それぞれの椅子) comes on five editions. Limited edition each include a different set of 8 songs (2 new) and different DVD contents. Regular edition has same track list as Limited A. Limited First Press versions include deluxe packaging, photo booklet, and handshake event ticket.
2nd album announcement video and new how to enjoy a handshake meeting video (English) both after the release details.
Nogizaka46 – Sorezore no Isu – release date May 25th 2016
Limited A [CD+DVD] (¥4300)


Limited B [CD+DVD] (¥4300)


[CD]
1. Inochi wa Utsukushii 
2. Taiyou Knock
3. Ima, Hanashitai Dareka ga Iru
4. Harujion ga Sakukoro
5. Kikkake (new)(14th sgl senbatsu)

6. Taiyo ni Kudoka Rete (new)(14th sgl senbatsu)

7. Yokubo no Re-Incarnation (new)(14 slg 1st gen unders)

8. Kanashimi no Wasurekata

9. Kuukikan (new)(Eto Misa, Shiraishi Mai, Takayama Kazumi, Hashimoto Nanami, Matsumura Sayuri)

10. Kogosei Kibo (new)(Nishino Nanase solo)

11. Muhyojo
12. Arakajime Katara reru Romance
13. Sukima
14. Kyushamen
15. Hane no Kioku
16. Nogizaka no uta

[DVD]        
Manatsu no Zenkoku Tour 2014 Final! at Meiji Jingu Stadium (Part 1)

[CD]
1. Inochi wa Utsukushii 
2. Taiyou Knock
3. Ima, Hanashitai Dareka ga Iru
4. Harujion ga Sakukoro
5. Kikkake (new)
6. Taiyo ni Kudoka Rete (new)
7. Yokubo no Re-Incarnation (new)
8. Kanashimi no Wasurekata
9. Threefold choice (new)(Saito Asuka, Hoshino Minami, Hori Miona)

10. Tei-taion no Kiss (new)(Ikuta Erika solo)

11. Harukanaru Bhutan
12. Popipappapa
13. Seifuku o Nuide Sayonara o…
14. Yuu Utsu to Fusen Gum
15. Tachinaori-chu
16. Nogizaka no uta

[DVD]        
Manatsu no Zenkoku Tour 2014 Final! at Meiji Jingu Stadium (Part 2)

Limited C [CD+DVD] (¥4300) 


Limited D [CD+DVD] (¥4300) 


[CD]
1. Inochi wa Utsukushii 
2. Taiyou Knock
3. Ima, Hanashitai Dareka ga Iru
4. Harujion ga Sakukoro
5. Kikkake (new)
6. Taiyo ni Kudoka Rete (new)
7. Yokubo no Re-Incarnation (new)
8. Kanashimi no Wasurekata
9. Shitsuren Shitara, Gao o Arae! (new)
10. Kakigori no Kataomoi (new)
11. Otona e no Chikamichi
12. Kimi wa Boku to Awanai Kata ga Yokatta no kana
13. Wakaregiwa, Motto Sukininaru
14. Shitto no Kenri
15. Futogo
16. Nogizaka no uta

[DVD]        
Manatsu no Zenkoku Tour 2014 Final! at Meiji Jingu Stadium (Part 3)

[CD]        
1. Inochi wa Utsukushii 
2. Taiyou Knock
3. Ima, Hanashitai Dareka ga Iru
4. Harujion ga Sakukoro
5. Kikkake (new)
6. Taiyo ni Kudoka Rete (new)
7. Yokubo no Re-Incarnation (new)
8. Kanashimi no Wasurekata
9. Kanjo Roku Gosen  (new)
10. Kuchiyakusoku (new)
11. Romantic Ika-yaki
12. House!
13. Sonnabakana
14. Shakiizumu
15. Romance no Start
16. Nogizaka no uta

[DVD]        
Mayuko videos – early group videos selected from video archives (60min)

Regular [CD] (¥2500) 


 
[CD]
1. Inochi wa Utsukushii 
2. Taiyou Knock
3. Ima, Hanashitai Dareka ga Iru
4. Harujion ga Sakukoro
5. Kikkake (new)
6. Taiyo ni Kudoka Rete (new)
7. Yokubo no Re-Incarnation (new)
8. Kanashimi no Wasurekata
9. Kuukikan (new)
10. Kogosei Kibo (new)
11. Muhyojo
12. Arakajime Katara reru Romance
13. Sukima
14. Kyushamen
15. Hane no Kioku
16. Nogizaka no uta