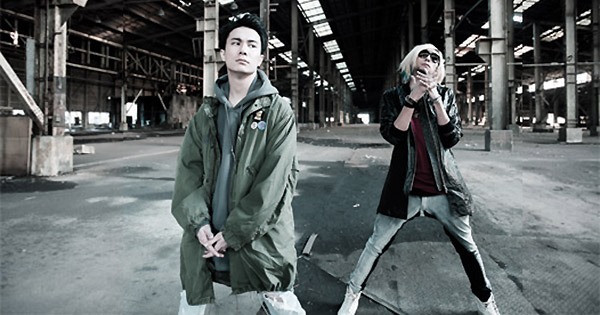 OLDCODEX is getting ready to release a singles collection album – Fixed Engine. The album includes their 12 released singles plus two new songs for 14 total tracks. Album Fixed Engine comes on three editions hitting stores June 8th 2016.
Just announced OLDCODEX's 13th single Deal with (not includes on album) has tie-up as opening theme for upcoming anime SERVAMP and releases July 27th 2016 (more details coming).
Unit OLDCODEX formed in 2009 and currently includes singer/composer voice actor Suzuki Tatsuhisa (Ta_2 in the band) and songwriter/artist YORKE who provides cover art and lyrics for most of the songs. Sound producer R.O.N. left the unit in 2012.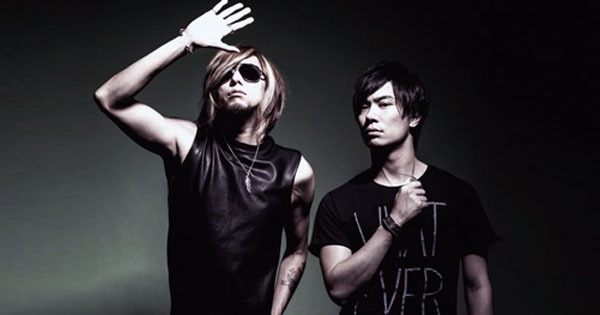 The album includes their 12 released singles starting with (Blue) March 10th 2010. Starting with their 5th single all have anime tie-ups,
– CATHLRHYTHM 5th single 2012.08.08 ED Kuroko's Basketball 
– The Misfit Go 6th 2013.05.22 ED Arata The Legend 
– Rage on 7th 2013.07.17 ED Free! – Iwatobi Swim Club
– WALK 8th 2013.11.13 ED Kuroko's Basketball 2
– Dried Up Youthful Fame 9th 2014.07.30 OP Free! – Eternal Summer
– Lantana 10th 2015.06.10 ED3 Kuroko's Basketball 3
– Feed A 11th 2015.08.05 OP GOD EATER
– Aching Horns 12th 2015.12.16 theme movie High Speed! -Free! Starting Days-
North America's largest anime convention Anime Expo (Los Angeles California) will hold an Anisong World Matsuri ~ Japan Band Battle ~ featuring bands OLDCODEX and FLOW. The event happens July 3rd 2016 along with the July 2nd 2016 event Anisong World Matsuri ~ Japan Super Live ~ (Luna Haruna, Eir Aoi, Sphere, T.M.Revolution, and more).
Album Fixed Engine comes on three editions. BLUE edition includes 48-page art booklet, flakes sticker (1 of 15), and special packaging. RED edition includes Blu-ray with music video collection and special packaging. All editions include priority tour ticket application flyer plus most stores offer bonus (varies) with either edition (CDJapan sample postcard),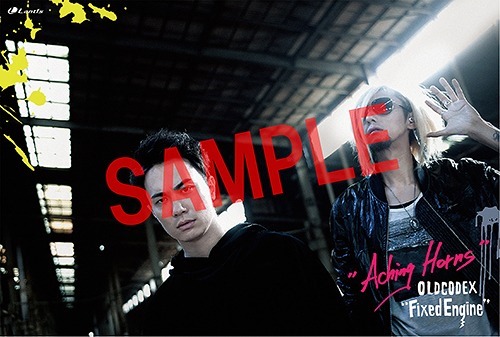 Album preview music video featuring new song Anthem after the release details.
OLDCODEX – Fixed Engine – release date June 8th 2016
BLUE Label [CD+DVD] (¥3800)


RED Label [CD+BD] (¥3800)


[CD]
1. Milestone
2. (Blue)
3. flag on the hill
4. Harsh Wind
5. Cold hands
6. CATHLRHYTHM
7. The Misfit Go
8. Rage on
9. WALK
10. Dried Up Youthful Fame
11. Lantana
12. Feed A
13. Aching Horns
14. Anthem

[DVD]
1. Anthem (music video)
2. making-of music video documentary

[CD]
1. Milestone
2. (Blue)
3. flag on the hill
4. Harsh Wind
5. Cold hands
6. CATHLRHYTHM
7. The Misfit Go
8. Rage on
9. WALK
10. Dried Up Youthful Fame
11. Lantana
12. Feed A
13. Aching Horns
14. Anthem

[BD] Music video collection
1. (Blue)
2. flag on the hill
3. Harsh Wind
4. Cold hands
5. CATHLRHYTHM
6. The Misfit Go
7. Rage on
8. WALK
9. Dried Up Youthful Fame
10. Lantana
11. Feed A
12. Aching Horns
13. Anthem

GREEN [CD] (¥2800)


[CD]
1. Milestone
2. (Blue)
3. flag on the hill
4. Harsh Wind
5. Cold hands
6. CATHLRHYTHM
7. The Misfit Go
8. Rage on
9. WALK
10. Dried Up Youthful Fame
11. Lantana
12. Feed A
13. Aching Horns
14. Anthem