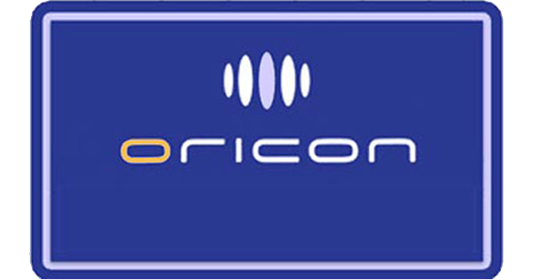 HKT48 tops the singles chart with single 74 Okubun no 1 no Kimi e (74億分の1の君へ) selling over 238,000 copies. Their 7th single features Kodama Haruka as center – her 4th selection.
Anisong unit GRANRODEO lands at #9 with 24th single TRASH CANDY having tie-up as opening theme for anime Bungo Stray Dogs (文豪ストレイドッグス). CHiCO with HoneyWorks makes it to 14th with single Koiiro ni Sake (恋色に咲け). Their 4th single has tie-up as opening theme song for anime movie Zutto Mae Kara Suki Deshita: Kokuhaku Jikko Iinkai based on HoneyWorks projects.
Kyosuke Himuro (氷室京介) tops the album charts with greatest hits album L'EPILOGUE.
Read on for the complete top 10 singles and albums charts.
Singles for April 11th – 17th 2016
| | | | | |
| --- | --- | --- | --- | --- |
| Rank |   Group/Artist | Single Title | Released | Sold |
| 1 | HKT48 | 74 Okubun no 1 no Kimi e | April 13th | 238,828 |
| 2 | DOBERMAN INFINITY | Itsuka | April 13th | 31,813 |
| 3 | Keyakizaka46  | Silent Majority  | April 6th | 29,990 |
| 4 | SOLIDEMO | Landscape | April 13th | 25,098 |
| 5 | Haraeki Stage A & FuwaFuwa | Rockstar / FuwaFuwa Sugar Love | April 13th | 17,638 |
| 6 | Nogizaka46 | Harujion ga Sakukoro | March 23rd | 15,567 |
| 7 | Takoyaki Rainbow | Nanairo Dance | April 13th | 14,212 |
| 8 | Doll Elements | Dear future | April 13th | 10,821 |
| 9 | GRANRODEO  | TRASH CANDY | April 13th | 10,720 |
| 10 | Inori Minase | harmony ribbon | April 13th | 9,309 |
| 14 | CHiCO with HoneyWorks | Koiiro ni Sake  | April 13th | 6,682 |
---
Albums for April 11th – 17th 2016
Rank
  Group/Artist
Album Title
Released
Sold
1
Kyosuke Himuro
L'EPILOGUE
April 13th
85,051
2
After the Rain
(Soraru x Mafumafu)
Kuro Crest Story
April 13th
36,337
3
J Soul Brothers
THE JSB LEGACY
March 30th
25,882
4
Perfume
COSMIC EXPLORER
April 6th
18,448
5
Hideaki Tokunaga
All Time Best Presence
April 13th
18,009
6
BABYMETAL
METAL RESISTANCE
April 1st
11,898
7
Sukima Switch
Popman's Another World
April 13th
10,144
8
Ayumikurikamaki
Ayumikurikamaki ga
Yatekuru! Kumaa!
Kumaa! Kumaa!
April 13th
8,798
9
Ikimonogakari 
Tennen Kinen Members
BEST Selection
March 15th
8,581
10
C&K
CK IT'S A JAM BEST HIT UTA
April 13th
7,058
Previous Oricon Charts
Source: Oricon