February 16, 2016
-
toyNN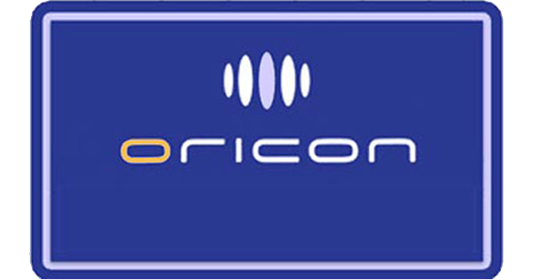 KAT-TUN tops the singles charts with 25th single TRAGEDY selling over 129,000 copies. The single has tie-up OP2 for season two of anime The File of Young Kindaichi Returns.
Three more anime tied releases round out the top 4: Unit A応P with opening theme Zenryoku Batankyu for anime Mr. Osomatsu, band flumpool with Yoru wa Nemureru kai? ending theme for anime Ajin – Demi-Human (亜人), and voice actor unit TrySail with 3rd single whiz featured as ending theme for anime Koyomimonogatari (暦物語, Calendar Story).
A strong album chart it topped by rock band BUMP OF CHICKEN with 8th original album Butterflies selling over 197,000 copies.
Read on for the complete top 10 singles and albums charts.
Singles for February 8th – 14th 2016
| | | | | |
| --- | --- | --- | --- | --- |
| Rank |   Group/Artist | Single Title | Released | Sold |
| 1 | KAT-TUN | TRAGEDY | Feb 10th | 129,008 |
| 2 | A応P | Zenryoku Batankyu | Feb 10th | 25,127 |
| 3 | flumpool | Yoru wa Nemureru kai? | Feb 10th | 14,884 |
| 4 | TrySail | whiz | Feb 10th | 12,828 |
| 5 | MR.MR. | Just 1 Light | Feb 10th | 12,563 |
| 6 | Araki Hirofumi | STELLAR | Feb 10th | 12,496 |
| 7 | fripSide | white forces  | Feb 10th | 8,756 |
| 8 | Iketeru Hearts | Let's stand up! | Feb 10th | 7,505 |
| 9 | Akamaru Dash | Another You | Feb 10th | 7,433 |
| 10 | Wander Weed | get to chance | Feb 10th | 7,244 |
---
Albums for February 8th – 14th 2016
| | | | | |
| --- | --- | --- | --- | --- |
| Rank |   Group/Artist | Album Title | Released | Sold |
| 1 | BUMP OF CHICKEN | Butterflies | Feb 10th | 197,160 |
| 2 | E-girls | E.G. SMILE BEST | Feb 10th | 174,570 |
| 3 | MAN WITH A MISSION | The World's On Fire | Feb 10th | 99,815 |
| 4 | ZARD | ZARD Forever Best 25th Anniversary | Feb 10th | 68,369 |
| 5 | Shibutani Subaru | Uta | Feb 10th | 63,905 |
| 6 | BIGBANG  | MADE SERIES  | Feb 3rd | 20,286 |
| 7 | WaT | Sotsugyo Best | FEb 10th | 18,483 |
| 8 | Aya Uchida | Sweet Tears | Feb 10th | 7,272 |
| 9 | Aya Uchida | Bitter Kiss | Feb 10th | 7,251 |
| 10 | Rihanna | Anti | Feb 10th | 5,390 |
Previous Oricon Charts
Source: Oricon