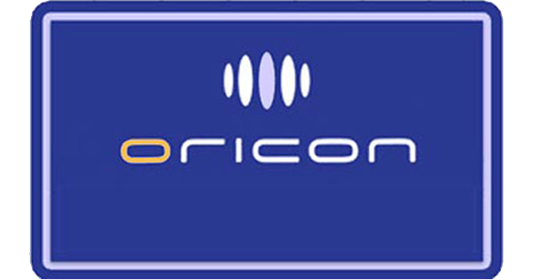 Unit BOYS AND MEN top the singles chart with 15th single BOYMEN NINJA selling over 102,000 copies. The Nagoya based boy idol group's 15th single is used as theme for their Ninja Boimen Kun TV show.
Korean group SUPER JUNIOR lands at #2 with 7th Japanese single Devil / Magic. The single in part celebrates the unit's 10th anniversary since forming.
Album chart is topped by theme song compilation album for TV anime series Monogatari and its various seasons. Just in the top 10 is voice actor Uesaka Sumire (上坂すみれ) with 2nd album 20 Seiki no Gyakushu (20世紀の逆襲).
Read on for the complete top 10 singles and albums charts.
Singles for January 4th – 10th 2016
| | | | | |
| --- | --- | --- | --- | --- |
| Rank |   Group/Artist | Single Title | Released | Sold |
| 1 | BOYS AND MEN | BOYMEN NINJA | Jan 6th | 102,196 |
| 2 | SUPER JUNIOR | Devil / Magic | Jan 6th | 51,234 |
| 3 | Babyraids | Hashire, Hashire | Jan 6th | 15,694 |
| 4 | Nogizaka46 | Ima, Hanashitai Dareka ga Iru | Oct 28th | 12,501 |
| 5 | Rev. from DVL | Okujō no Sukima Shiroi Sora | Jan 6th | 12,327 |
| 6 | Iwasa Misaki | Gomen Tokyo | Jan 6th | 11,725 |
| 7 | Love Crescendo | Cup no Naka no Komorebi  | Nov 25th | 10,181 |
| 8 | ASIAN KUNG-FU GENERATION | Right Now | Jan 6th | 7,198 |
| 9 | AKB48  | Kuchibiru ni Be My Baby  | Dec 9th | 6,633 |
| 10 | MION | Summer Magic | Jan 5th | 6,376 |
---
Albums for January 4th – 10th 2016
| | | | | |
| --- | --- | --- | --- | --- |
| Rank |   Group/Artist | Album Title | Released | Sold |
| 1 | VA | Uta Monogatari Series Theme Song Collection | Jan 6th | 66,451 |
| 2 | Da-iCE | EVERY SEASON | Jan 6th | 49,052 |
| 3 | Fukuyama Masaharu | Fuku no Oto | Dec 23rd | 25,509 |
| 4 | Little Glee Monster | Colorful Monster | Jan 6th | 24,206 |
| 5 | MISIA | LOVE BEBOP | Jan 6th | 13,519 |
| 6 | The ORAL CIGARETTES | FIXION | Jan 5th | 11,315 |
| 7 | back number | Chandelier | Dec 9th | 10,093 |
| 8 | Gen Hoshino | YELLOW DANCER | Dec 2nd | 9,827 |
| 9 | David Bowie | Star | Jan 8th | 7,683 |
| 10 | Uesaka Sumire | 20 Seiki no Gyakushu  | Jan 6th | 7,068 |
Previous Oricon Charts
Source: Oricon