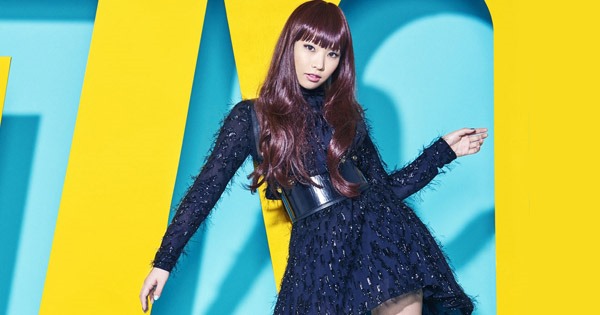 ZAQ unveiled the full track list, jacket covers, preview music video for title song of album NO RULE MY RULE. Her 2nd original album includes six singles all with anime tie-ups plus six new song for 12 total tracks. Album NO RULE MY RULE comes on two editions hitting stores July 13th 2016. Read on for all the release details and PV.
Singer and songwriter ZAQ writes all of her songs and composes the music for most also. She also provides songs for other anisong artists such as Luna Haruna and others.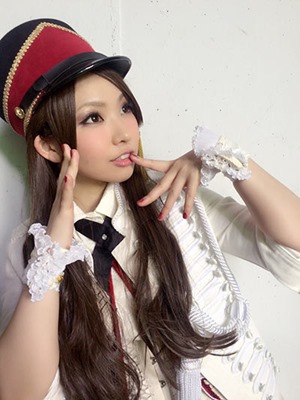 Singles included on 2nd album NO RULE MY RULE,
– Warireru Doukoku (割レル慟哭) (2016.04.27) 11th sgl OP season two anime Concrete Revolutio
– hopeness (2016.02.03) 10th sgl OP anime Pandora in the Crimson Shell
– Katararezutomo (カタラレズトモ) (2015.10.21) 9th sgl OP anime Concrete Revolutio
– Philosophy of Dear World (2015.01.21) 8th sgl OP anime Maria the Virgin Witch
– Seven Doors (2014.11.19) 7th sgl OP anime Trinity Seven
– OVERDRIVER (2014.08.20) 6th sgl ED anime RAIL WARS!
Preview music video for new song NO RULE MY RULE after the release details.
 ZAQ – NO RULE MY RULE – release date July 13th 2016
| | |
| --- | --- |
| Limited [CD+DVD] (¥4000) | Regular [CD] (¥3000) |
[CD]
1. Philosophy of Dear World
2. Katararezutomo (カタラレズトモ)
3. OVERDRIVER
4. Loi wa Saku no ka (恋は咲くのか )
5. GLITCH
6. Yukitai ibento kasanari sugite konpu dekinai otaku sōsō-kyoku feat. Endo Yurika 
(行きたいイベント重なりすぎてコンプできないオタク葬送曲 feat.遠藤ゆりか )
7. Ayumu Hito (あゆむひと )
8. Warireru Doukoku (割レル慟哭)
9. Addiction
10. Seven Doors
11. hopeness
12. NO RULE MY RULE

[DVD]
NO RULE MY RULE (music video)
NO RULE MY RULE making-of documentary
Live Performances:
01. Philosophy of Dear World (ZAQ First LIVE TOUR 2015 "NEXT Lab.")
02. VOICE (ZAQ First LIVE TOUR 2015 "NEXT Lab.")
03. Extra Revolution (エキストラレボリューション) (ZAQ LIVE TOUR 2015 "KURUIZAQ")
04. Sparkling Daydream (ZAQ LIVE TOUR 2015 "KURUIZAQ")
05. OVERDRIVER (ZAQ First LIVE TOUR 2015 "NEXT Lab.")
06. Zekkocho UNLIMITED (絶好調UNLIMITED) (ZAQ First LIVE TOUR 2015 "NEXT Lab.")
07. INSIDE IDENTITY (ZAQ First LIVE TOUR 2015 "NEXT Lab.")
08. Katararezutomo (カタラレズトモ ) (ZAQ LIVE TOUR 2015 "KURUIZAQ")
09. Seven Doors (ZAQ LIVE TOUR 2015 "KURUIZAQ")
10. tutti! (トゥッティ!)(ZAQ LIVE TOUR 2015 "KURUIZAQ")
11. Alteration (ZAQ LIVE TOUR 2015 "KURUIZAQ")
12. ONE WAY ROAD !! (ZAQ First LIVE TOUR 2015 "NEXT Lab.")