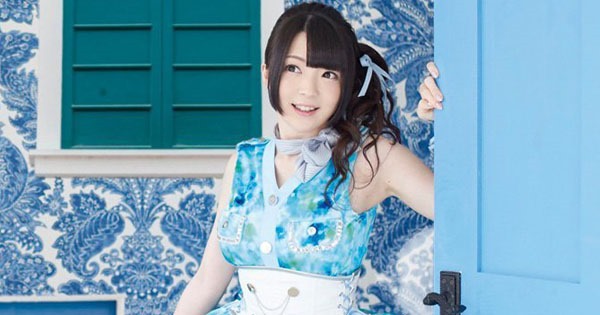 Ray revealed the jacket covers and more details for new album Little Trip. Her 3rd album includes four singles plus new songs for 13 total tracks. Album Little Trip comes on two editions hitting stores June 8th 2016.
For her 3rd album Ray collaborates with I've Sound group Takase Kazuya (music) and KOTOKO (lyrics) plus artists Mami Kawada (lyrics), Hata Aki (lyrics) and others. Ray also reveals her songwriting as she writes the lyrics for track Hoshi (星) with Itakura Takanori providing the music.
Most recently Ray released single a-gain on February 17th 2016. Her 8th single has tie-up as ending theme for anime AOKANA Four Rhythm Across the Blue  (Ao no Kanata no Four Rhythm, AOKANA, 蒼の彼方のフォーリズム).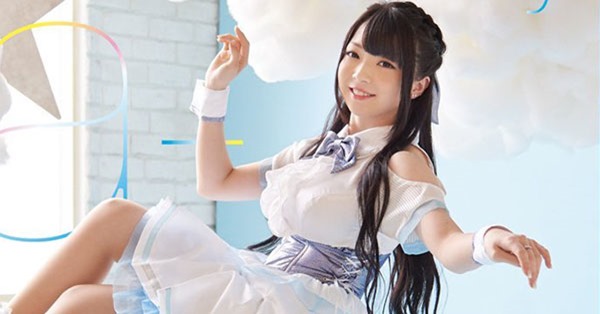 In addition to single a-gain Ray's new album includes previously released singles,
– Hajimete Girls! (初めてガールズ!)(2015.08.26) theme Wakaba*Girl (わかば*ガール).
– secret arms (2015.07.29) OP To Love-Ru -Trouble- Darkness 2nd.
– Kisetsu no Shutter (2014.08.29) collaboration double single with Nagi Yanagi. OP OVA Ano Natsu de Matteru Special Edition.
Ray also announced live tour RAYVE 2016 ~Little Trip~ with four performances scheduled,
– July 3rd 2016 cube garden Sapporo
– July 9th 2016 ell.FITS ALL Nagoya
– July 10th 2016 FANJ Kyoto
– July 16th 2016 Tsutaya O-EAST Tokyo (RAYVE 2016 FINAL ~Wonder Little Trip~)
Album Little Trip comes on two editions. Limited with bonus Blu-ray includes 64-page photo booklet. Both editions First Press add b3-size double sided poster.
Ray – Little Trip – release date June 8th 2016
Limited [CD+DVD] (¥3800)


Regular [CD] (¥3000)


[CD]
1. Wonderful Catcher
lyrics: Hata Aki, composer: Ota Masatomo, arranger: EFFY

2. Hajimete Girls! (7th sgl)
lyrics: Hata Aki, music: Mito

3. Wonder Little Trip
lyrics: Uran, music: y0c1e

4. Lovely Storm
lyrics: Shihori, music: Saito Shinya

5. secret arms (6th sgl)
lyrics,composer: Watanabe Sho, arranger: y0c1e

6. Brand New Sky
lyrics: Shiori, composer: Hikoda Genki, arranger y0c1e

7. Kisetsu no Shutter
lyrics: KOTOKO, composer: Orito Shinji, arranger: Takase Kazuya

8. a-gain (8th sgl)
lyrics: KOTOKO, music: Takase Kazuya
 
9. Hoshi
lyrics: Ray, music: Itakura Takanori

10. Confession
lyrics, music: Yamaguchi Akihiko

11. Kimi ni ai ni Ikou
lyrics: KOTOKO, music: Takase Kazuya

12. My Future
lyrics, music: Itakura Takanori

13. Yakusoku train
lyrics: Mami Kawada, composer: Ota Masatomo, arranger: EFFY

[BD]
RAYVE03 ~Milky Ray~ Tsutaya O-EAST 2014.07.06 18 live songs performed (100min)

[CD]
1. Wonderful Catcher
2. Hajimete Girls! 
3. Wonder Little Trip
4. Lovely Storm
5. secret arms
6. Brand New Sky
7. Kisetsu no Shutter
8. a-gain 
9. Hoshi
10. Confession
11. Kimi ni ai ni Ikou
12. My Future
13. Yakusoku train
Ray official site (Rondo Robe)