The woman underwear brand "Amo's Style" introduced their new Christmas camisole at a PR-Event today and their image character, actress Sasaki Nozomi (22) attended the event as well.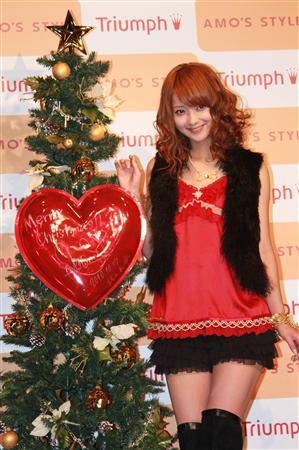 Sasaki was wearing her personally designed red camisole, along with a black fur vest and black thigh-high boots. She described the combination as "mature and cute."
About her Christmas plans she said, "I'll have to work, I guess."Reporters then asked her about what she'd like to get for Christmas and she replied, "A day off." Maybe Santa will be able to fulfill her wish.
Sasaki also made a comment about the marriage of her senior Kimura Yoshino: "It surprised me, but I wish them happiness. She's a very kind elder-sister-like senior and will probably become a great wife.
Source – KawaiiJoyuu
Posted by Comtrya Sugoi!