November 13, 2011
-
toyNN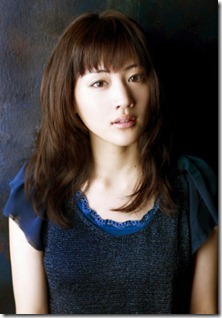 The fifth poll to rank the face most desired as voted by other women was released by Oricon. On top is actress Ayase Haruka (26), second place to actress Kitagawa Keiko (25), and third place to actress Miyazaki Aoi (25). 
Upon hearing of the ranking Ayase responded "I was chosen first?…this is amazing, thank you!" Ayase is currently in TBS drama "Antarctica" and will be in next summer's comedy movie "Hotaru." Asked how she maintains her beauty, "Moisturize your skin, then sleep well. Also be sure to eat well." Check out the top 10 after the jump,
Oricon asked women ages 13-49 who has the most ideal face in their 5th annual poll "Ideal Face" that ran from October 25th – 28th.
Source: Oricon