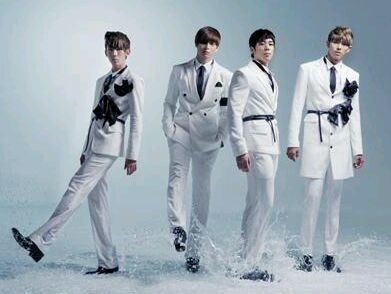 Korean boy idol group 2AM willl release their Japanese debut single, "Never let you go ~Shinde mo Hanasanai~", on January 11th. This will be the Japanese version of their Korean hit song, "Can't Let You Go Even If I Die."
2AM is the brother group to 2PM and the 4 members have said they've been studying Japanese for one to two hours everyday so the could perform do some MC in Japanese. According to the members, the hardest part about the Japanese language is the pronunciation of 'tsu' and 'so'. Each member expressed their excitement for the new single and efforts to be successful in Japan.
Additionally, 2AM announced a new concert tour, titled "2AM 1st JAPAN TOUR 'Never let you go'", starting January 24th. The boys will perform at upscale halls including Aichi Geijitsu Gekijou, Tokyo Bunkamura Orchard Hall, and Osaka Umeda Geijitsu Gekijou. More info after the jump
Before their official Japanese debut, 2AM will release their album, "Saint o'clock ~JAPAN SPECIAL EDITION~", on November 9th. The album will come with information to pre-order tickets for their hall tour.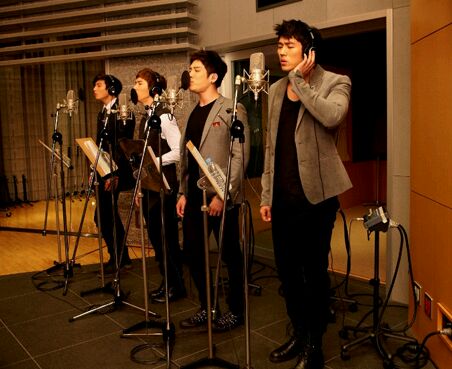 Track list and editions for "Never let you go ~Shinde mo Hanasanai~" listed below!
[Regular/Limited Edition CD]
1. Never let you go ~Shinde mo Hanasanai~
2. Waratte Agerarenakute Gomen
3. Never let you go ~Shinde mo Hanasanai~ (without main vocal)
4. Waratte Agerarenakute Gomen (without main vocal)
Trading card (1 out of 4-5)
[Limited Edition A DVD Music videos]
1. Never let you go ~Shinde mo Hanasanai~ (Japanese ver.)
2. Shinde mo Hanasanai (Korean ver.)
[Limited Edition B]
Includes Regular Ed. CD w/32-page photo book containing unreleased photos
Source + Photos: Barks via tokyohive