December 13, 2011
-
toyNN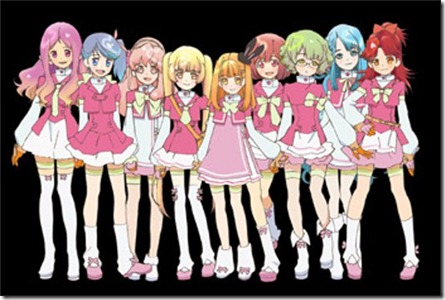 The 9 girls to voice the roles in the upcoming anime AKB0048 as been announced. This is the culmination of a month long selection process that gave all 200 members from AKB48 and sister groups SKE48, NMB48, and HKT48 a chance to be the voice for one of the character's. On December 13th, the 30 semi-finalists did their best in front of 100 lucky fans and the judges. Results follow,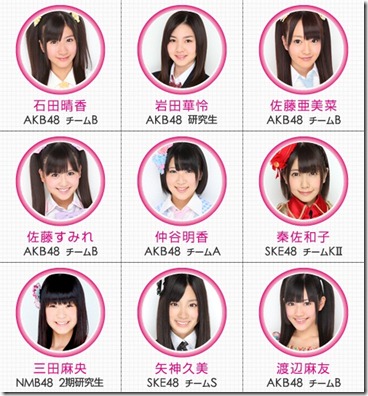 Watanabe Mayu (AKB48), Iwata Karen (AKB48), Sato Amina (AKB48)
Sato Sumire (AKB48), Nakaya Sayaka (AKB48), Hata Sawako (SKE48)
Mita Mao (NMB48), Yagami Kumi (SKE48), Ishida Haruka (AKB48)
Four additional girls received honorable mentions: Takeuchi Miyu (AKB48), Murashige Anna (HKT48), Kinoshita Momoka (NMB48), and Furukawa Airi (SKE48). These girls may serve as backups in case one of the 9 can't perform or voice side characters in the anime.
The judging panel consisted of – Akimoto Yasushi,Kawamori Shoji, Otsuki Toshimichi, and sound director Aketagawa Jin. Heading the anime project is Kawamori Shoji, who is famous for his work in the "Macross" series, and Otsuki Toshimichi as the executive producer.
AKB0048 is set for a Spring 2012 airing.
Source: AKB0048 official website