December 10, 2011
-
toyNN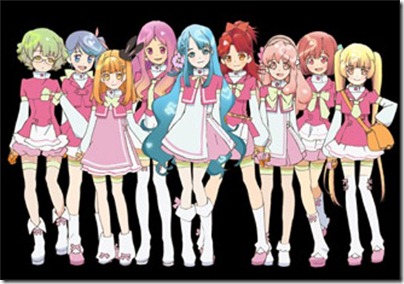 After a week delay AKB48 has announced the names of the 30 members who passed the first round of judging to be one of the 9 voice actors (seiyuu) for their Spring 2012 anime "AKB0048." It was previously stated the results would be released December 2nd but it wasn't until December 8th that they were able to pare down the 200 to 30. See who made it,
200 members of the AKB48 family from AKB48, SKE48, NMB48, and HKT48 participated in the first round. The by-group break down of the 30 that have made it to the second round is AKB48 (17), SKE48 (8), NMB48 (4), and HKT48 (1). Full list is below.
These 30 members now advance to the public audition which will be held on December 13th. 100 lucky fans get to attend this final round where the girls will introduce themselves and state why they want to be a seiyuu. They will then read lines in front the judges who will select the 9 to voice the characters in the anime.
One notable not making the cut is AKB48 member Kashiwagi Yuki who is currently voicing a recurring character (sister of main protagonist Bossun) on anime SKET DANCE.
You can read more details of the "AKB0048" anime in a previous article.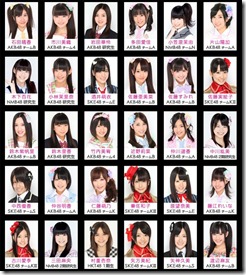 AKB48: Ishida Haruka, Ichikawa Miori, Iwata Karen, Oota Aika, Katayama Haruka, Kobayashi Marina, Sato Amina, Sato Sumire, Suzuki Shihori, Suzuki Rika, Takeuchi Miyu, Chikano Rina, Nakagawa Haruka, Nakaya Sayaka, Nito Moeno, Fujie Reina, Watanabe Mayu
SKE48: Sakai Mei, Sato Mieko, Nakanishi Yuka, Hata Sawako, Hara Minami, Furukawa Airi, Yakata Miki, Yagami Kumi
NMB48: Ogasawara Mayu, Kinoshita Momoka, Nakagawa Hiromi, Mita Mao
HKT48: Anna Murashige
Source: Oricon