September 17, 2011
-
toyNN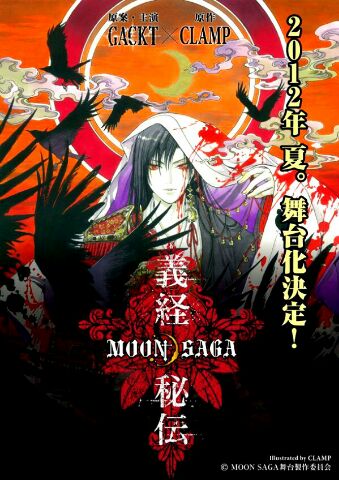 Manga and anime quartet CLAMP and musician GACKT have combined to bring an original work to life next year. In July 2012, GACKT will star in a theatre play called 'MOON SAGA Yoshitsune Hiden' ('MOON SAGA: The Secret of Yoshitsune'). It's scheduled to run for one and a half months from July 15th to August 26th, 2012.
GACKT will play the lead role of "Minamoto no Yoshitsune", a character based off the general of the Minamoto clan during the Heien and Kamakura eras. Not much else has been revealed regarding the story specifics.
In addition to the theater production, a manga series is also being planned by publisher Kondansha. CLAMP is also hopeful to release anime, game, film, and other other projects revolving around "MOON SAGA".
Source: