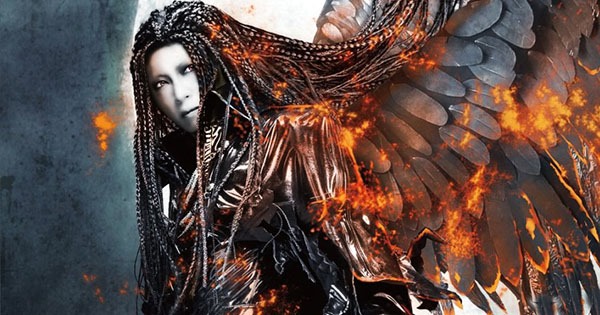 GACKT is getting ready to release new album – LAST MOON and revealed preview video plus TVCM spot. His 8th full-length original album and first in over six years is promoted as the final chapter of his MOON project. The album includes previously released songs plus five new for 13 total tracks. Album LAST MOON comes on two editions hitting stores April 27th 2016.
The multi-talented GACKT (42) who writes and composes all songs included on the album has also started a major tour GACKT WORLD TOUR 2016 LAST VISUALIVE. The tour currently has 42 performances which started March 19th 2016 at Misato City Grand Hall (Fanclub only) and ends with two performances July 2nd & 3rd 2016 at Saitama Super Arena.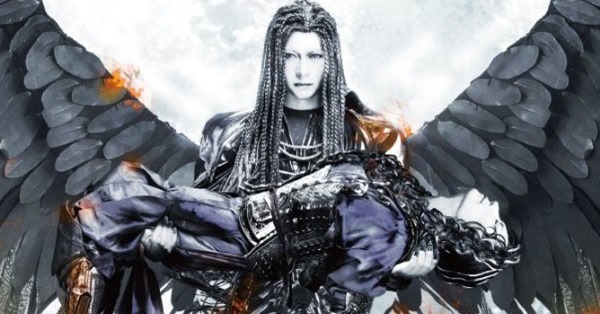 The new album includes singles,
– RETURNER ~ Yami no Shuuen ~ (29th sgl, 2007.06.20)
– Setsugekka – The end of silence (38th sgl, 2009.12.09)
– P.S. I LOVE U (44th sgl, 2014.02.12)
– Akatsuki Tsukiyo – DAY BREAKERS (45th sgl, 暁月夜 – DAY BREAKERS) (2014.10.01)
– ARROW (46th sgl, 2015.10.07)
The album and tour is in supported by Nestle and a special Nestle site has been previewing the album songs (link below). Originally announced in 2015 the album was also available in a limited GACKT Store edition with special ABS resin-plated jacket cover, deluxe booklet, and bonus CD. Reservations for the special edition ended back in November 2015.
Album LAST MOON comes on two editions. Limited includes code to view music video for new song Kugutsu ga Gotoku (傀儡が如く).
GACKT – LAST MOON – release date April 27th 2016
Limited [CD+DVD] (¥4800)


Regular [CD] (¥3800)


[CD]
1. ARROW
2. Hana mo Chiyu (new)
3. RETURNER ~ Yami no Shuuen ~
4. RIDE OR DIE 
5. Akatsuki Tsukiyo – DAY BREAKERS
6. 斬 ~Zan~
7. Kugutsu ga Gotoku (new) 
8. ONE MORE KISS
9. WooHa BABY! -WooHa- (new)
10. Koi no Friday!!! (new)
11. Kimi Dake no Boku de Iru Kara (new)
12. P.S. I LOVE U
13. Setsugekka – The end of silence –

[DVD] (music videos)
1. ARROW
2. RETURNER ~ Yami no Shuuen ~
3. Akatsuki Tsukiyo – DAY BREAKERS
4. P.S. I LOVE U
5. Setsugekka – The end of silence –
Bonus. Kugutsu ga Gotoku (online with code)

[CD]
1. ARROW
2. Hana mo Chiyu
3. RETURNER ~ Yami no Shuuen ~
4. RIDE OR DIE 
5. Akatsuki Tsukiyo – DAY BREAKERS
6. 斬 ~Zan~
7. Kugutsu ga Gotoku
8. ONE MORE KISS
9. WooHa BABY! -WooHa-
10. Koi no Friday!!!
11. Kimi Dake no Boku de Iru Kara
12. P.S. I LOVE U
13. Setsugekka – The end of silence –
GACKT World Tour 2016 special site