November 27, 2011
-
toyNN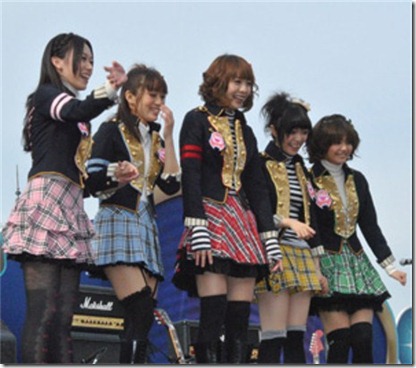 To mark the unveiling of life-size figures of the five main K-ON! characters exhibit, Universal Studios Japan hosted a concert with the voice cast on November 27th.  Over 5,000 showed up for the 1/2 hour live performance by Aki Toyosaki (Yui Hirasawa), Yoko Hikasa (Mio Akiyama), Satomi Sato (Ritsu Tainaka), Minako Kotobuki (Tsumugi Kotobuki), and Ayana Taketatsu (Azusa Nakano). More details and photos from the event follow,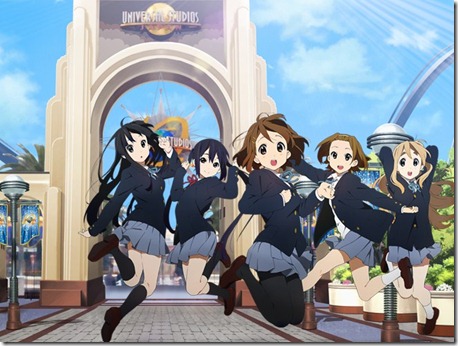 This event was a kick-off for a month-long "K-ON! at Universal Studios Japan" campaign that runs from November 28 – December 31. Fans who purchase a special pass to the park will receive an original K-ON! six-sided puzzle. In addition to the life-size figures exhibit other K-ON! themes will include the Studio Stars Restaurant will serve a Ho-kago Tea Time set, strawberry-flavored popcorn will be served at selected events, and the "Hollywood Dream" roller coaster will play the K-ON! movie ending theme "Singing!"
November 27th is also the birthday of the lead character Yui, and like many otaku fans of K-ON! did, Universal Studios Japan celebrated with a cake!
All of this one of the many promotions tied to the K-ON! anime and the new K-ON! film that will open across Japan on December 3.
Source and images: Anime News Network via Cinema Today and Otakomu