September 19, 2011
-
toyNN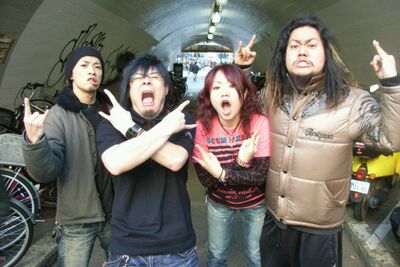 Metal band Maximum the Hormone's song "Black ¥ Power G Men Spy" which was released in 2007 on their album, "Bu-ikikaesu", is selected as the opening theme song for upcoming drama "QP".
For the ending theme song, Lenny Kravitz's song, "Looking Back on Love", off of his latest album, "Black and White America", has been selected.
"QP" is a live-action drama adaptation of Takahashi Hiroshi's manga of the same title.  Miike Takashi and Saito Takumi will direct the production. Performing in the show will be Kaneko Nobuaki (RIZE), Watabe Gota, Hayashi Kento, KENICHI (EXILE), Kubota Masataka, Yabe Kyosuke, Taguchi Tomorowo, and Shiina Kippei.
Source: natalie