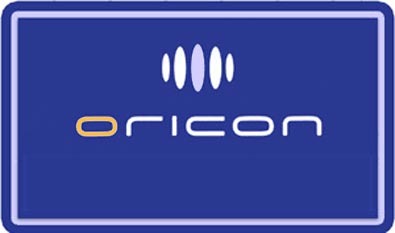 The singles chart are topped this week by Kis-My-Ft2 with their 8th single "Kimi to no Kiseki". The single sold over 261,000 copies and give the boy idol group their 8th #1 single. In the #3 spot is rock band UVERworld with single "Fight For Liberty / Wizard CLUB" featuring track "Fight For Liberty" with tie-in as second opening theme for the TV broadcast of anime Space Battleship Yamato 2199.
In the #5 spot is popular female rock band SCANDAL with their single "Kagen no Tsuki" and just out of the top 10 in the #12 spot is singer/voice actress Ayahi Takagaki with her 6th single "Next Destination".
With no notable new releases on the album charts this week they are topped for the third week in a row by rock band MAXIMUM THE HORMONE with their 6th album "Yoshu Fukushu". 
The complete top 10 singles and top 10 album charts follow.
Singles for August 12th – 18th
| | | | | |
| --- | --- | --- | --- | --- |
| Rank |   Group/Artist | Single Title | Released | Sold |
| 1 | Kis-My-Ft2 | Kimi to no Kiseki | August 14th | 261,159 |
| 2 | The SECOND from EXILE | Survivors feat DJ Makidai / Pride | August 14th | 82,993 |
| 3 | UVERworld | Fight For Liberty / Wizard CLUB | August 14th | 62,149 |
| 4 | Southern All Stars | Peace to Highlight | August 7th | 57,056 |
| 5 | SCANDAL | Kagen no Tsuki  | August 7th | 45,401 |
| 6 | Bakusute Sotokanda Icchome | Bishojo Mokushiroku | August 14th | 22,243 |
| 7 | Dream 5 | We are Dreamer | August 14th | 14,278 |
| 8 | Haruko Amano (Kyoko Koizumi) | Shiosai no Memory (Amachan) | July 31st | 13,847 |
| 9 | Various artists | The Idolm@ster Cinderella M@ster Kagayaku Sekai no Maho | August 14th | 13,740 |
| 10 | Silent Siren | Besan | August 14th | 13,119 |
---
Albums for August 12th – 18th
| | | | | |
| --- | --- | --- | --- | --- |
| Rank |   Group/Artist | Album Title | Released | Sold |
| 1 | MAXIMUM THE HORMONE | Yoshu Fukushu | July 31st | 23,571 |
| 2 | CheNelle | Ai Shiteru | August 7th | 14,749 |
| 3 | Ikimonogakari | I | July 24th | 13,213 |
| 4 | Chris Hart | Heart Song | June 5th | 10,679 |
| 5 | HAZZIE | Cho Hajijimu | August 14th | 10,160 |
| 6 | May J. | Summer Ballad Covers | June 19th | 10,061 |
| 7 | Namie Amuro | FEEL | July 10th | 8,383 |
| 8 | SPYAIR | MILLON | August 7th | 8,362 |
| 9 | Backstreet Boys | In a World Like This | July 24th | 7,840 |
| 10 | The YELLOW MONKEY | Iemon – FAN's BEST SELECTION | July 31st | 6,239 |
Previous Oricon Charts
Source: Oricon