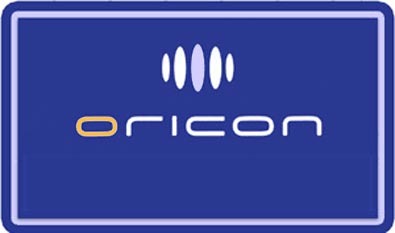 Topping the singles chart is another 1+ million selling single by idol group AKB48 with their 32nd single "Koisuru Fortune Cookie". The '70s disco era inspired song with a dance everyone seems to be doing sold over 1,330,000 copies giving AKB48 another record with their 14th single selling over 1 million copies.
Korean boy group SHINee is in the #2 spot with their 8th Japanese single "BOYS MEET U" and in the #8 spot is fripSide with single "eternal reality" featured as the second opening theme for anime A Certain Scientific Railgun S (Toaru Kagaku no Railgun S).
Out of the top 10 in the #18 spot is band Galileo Galilei with their 7th single "Circle Game" featured as the opening theme for anime movie Anohana: The Flower We Saw That Day and the anime TV series' re-broadcast.
On the album charts its Kyosuke Himuro with his compilation album "25th Anniversary Best Album GREATEST ANTHOLOGY" topping with over 62,000 copies sold. In the #2 spot is Sukima Switch also with a compilation album "POPMAN'S WORLD – All Time Best 2003 – 2013" with over 35,000 copies sold.
The complete top 10 singles and top 10 album charts follow.
Singles for August 19th – 25th
| | | | | |
| --- | --- | --- | --- | --- |
| Rank |   Group/Artist | Single Title | Released | Sold |
| 1 | AKB48 | Koisuru Fortune Cookie | August 21st | 1,330,432 |
| 2 | SHINee | BOYS MEET U (single) | August 21st | 88,737 |
| 3 | V6 | Kimi ga omoidasu boku wa kimi wo aishite irudarou ka | August 21st | 54,084 |
| 4 | the GazettE | FADELESS | August 21st | 25,706 |
| 5 | NMB48 | Bokura no Eureka  | June 19th | 25,078 |
| 6 | Southern All Stars | Peace to Highlight | August 7th | 24,972 |
| 7 | EXILE ATSUSHI | Signpost | August 21st | 24,230 |
| 8 | Kis-My-Ft2 | Kimi to no Kiseki | August 14th | 23,368 |
| 9 | fripSide | eternal reality | August 21st | 20,373 |
| 10 | Printemps (u's, VA) | Pure girls project (Love Live!) | August 21st | 15,700 |
---
Albums for August 19th – 25th
| | | | | |
| --- | --- | --- | --- | --- |
| Rank |   Group/Artist | Album Title | Released | Sold |
| 1 | Kyosuke Himuro | 25th Anniversary Gest Album GREATEST ANTHOLOGY | August 21st | 62,061 |
| 2 | Sukima Switch | POPMAN's WORLD All Time Best 2003-2013 | August 21st | 35,100 |
| 3 | MAXIMUM THE HORMONE | Yoshu Fukushu | July 31st | 14,113 |
| 4 | VA | Anime "Free! – Iwatobi Swim Club" Drama CD Diary 1 | August 21st | 11,342 |
| 5 | 2CELLOS | 2CELLOSIN2ITION | August 21st | 11,303 |
| 6 | SID | Side B complete collection B2 | August 21st | 11,026 |
| 7 | SID | Side B complete collection B3 | August 21st | 10,783 |
| 8 | CheNelle | Ai Shiteru | August 7th | 8,209 |
| 9 | Ikimonogakari | I | July 24th | 7,188 |
| 10 | Chris Hart | Heart Song | June 5th | 7,165 |
Previous Oricon Charts
Source: Oricon