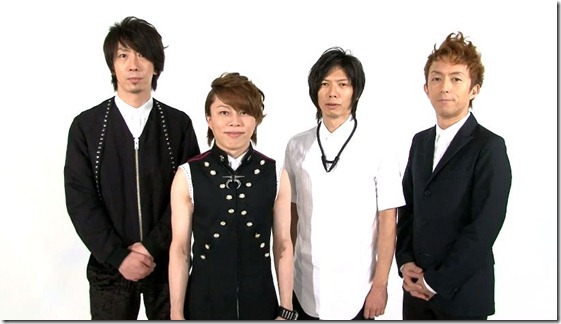 Band abingdon boys school just updated the release details for their new single "WE aRE", their first in two and half years. The cover jacket and full track list are revealed for the single which will hit stores September 5th. The single has a tie-in as the theme song for PS3 game "Sengoku BASARA HD Collection". To promote their new single abingdon boys school has posted an interview video via the Nippon Project where they discuss the single and music video. Interview video and updated release information follows.
The group is fronted and produced by Nishikawa Takanori better known as T.M.Revolution. Either as T.M. Revolution or with abingdon boys school Nishikawa has produced most of the theme music for the Sengoku BASARA game and anime franchise. T.M.Revolution released a compilation album "UTAGE" on November 16th 2011 which featured 5 years of song collaboration with the Sengoku BASARA franchise – more details here.
abingdon boys school has many of their singles with a tie-ins to anime or games – notable ones are -  "Innocent Sorrow" (D.Gray-man opening theme, 2007), Howling (Darker than Black opening theme, 2007), and "Strength" (Soul Eater, ending theme #4, 2009).
The band will be playing at the Inazuma Rock Festival in Shiga September 15th along with other bands – SCANDAL, U-KISS, Stereopony, and nano.RIPE.
The PS3 game "Sengoku BASARA HD Collection" from CAPCOM features the early 3 games of the franchise revived into HD quality – Sengoku BASARA, Sengoku BASARA2, and Sengoku BASARA2 Gaiden (HEROES). The game collection will be released August 30th.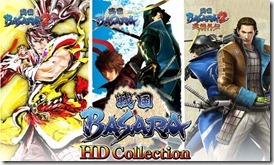 Video interview of abingdon boys school with subtitles follows after the release details. The band discusses their new single and the digital release worldwide…
abingdon boys school – "WE aRE" – release date September 5th 2012
Limited [CD+DVD] (¥1500)


Regular [CD] (¥1223)


[CD]
1. WE aRE  
(preview)
2. COLD CHAIN 
(preview)
[DVD]
1. WE aRE (music video)
2. Sengoku BASARA HD opening video
[CD]
1. WE aRE
2. COLD CHAIN
3. WE aRE (Nishikawa free, off vocal)
4. WE aRE (Shibasaki free, off guitar)
5. WE aRE (Sunao free, off guitar)
6. WE aRE (KISHI free, off keyboard)
[First Press]
Band Score
Sengoku BASARA HD Collection PS3 (¥4990)


 
1. Sengoku BASARA
2. Sengoku BASARA2
3. Sengoku BASARA2 Gaiden (HEROES).
 
Sengoku BASRARA Official website (CAPCOM)