AKB0048 anime used a multiple round selection processes to find 9 members of the AKB48 family to voice the aspiring junior members portrayed in the anime. King Records via their official YouTube channel has exposed a summary video of the final round of the selections. Check out a previous post with all the selection details here. Also finalized are the 9 main or shuumei member voice actresses (seiyuu) which portray characters similar to current AKB48 members in the anime. Information and the video follows,
The 9 AKB48 family members (AKB48, SKE48, NMB48) selected to perform in the anime,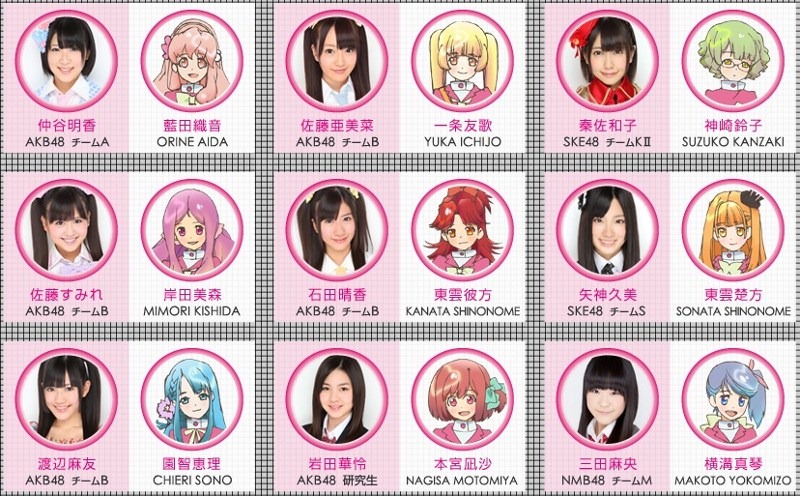 Nakaya Sayaka (AKB48), Sato Amina (AKB48), Hata Sawako (SKE48)
Sato Sumire (AKB48), Watanabe Mayu (AKB48), Yagami Kumi (SKE48)
Ishida Haruka (AKB48), Iwata Karen (AKB48), Mita Mao (NMB48)
The 9 seiyuu's selected for the main, Shuumei charaters in the anime,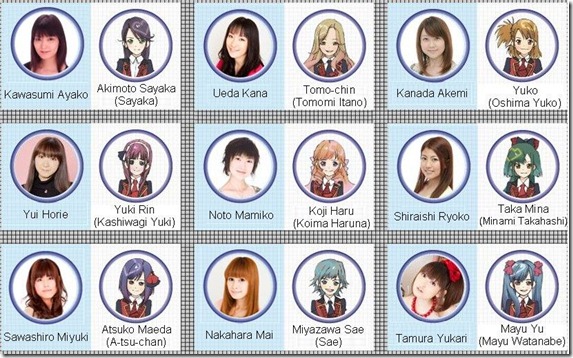 The anime AKB0048 is set to begin airing on April 29ith in Japan – no information yet on streaming sites picking up this anime.