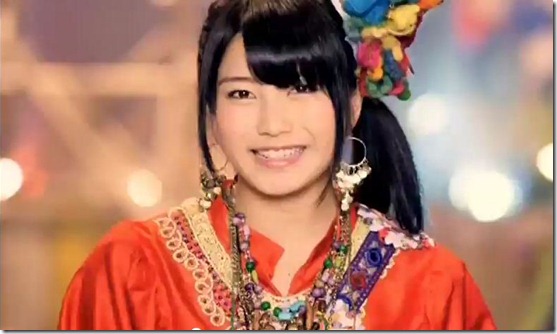 AKB48 has just exposed a teaser video for "Gugutasu no Sora", coupling track on the Limited type-B edition of single "Manatsu no Sounds good!". There are two different coupling tracks with music videos on the Limited A and B. Previously we reported on the release details for the new single which is due out on May 23rd. Video follows,
The single comes in 3 editions and versions: two versions of Limited Type-A with bonus DVD, two versions of Limited Type-B with bonus DVD and a Regular CD-only edition. The Limited A & B differ with track list and DVD contents and the Limited editions each have a First Press version that includes ticket to a handshake event.
All editions/versions include a photo (1 of 36) and voting card for the group's June general election event to select participants of their 27th single – voting card will only be available for singles ordered before June 1st.
AKB48 – "Manatsu no Sounds good!" – release date May 23rd 2012
AKB48 – Gugutasu no Sora – coupling track Limited-B "Manatsu no Sounds good!" – single release date May 23rd 2012