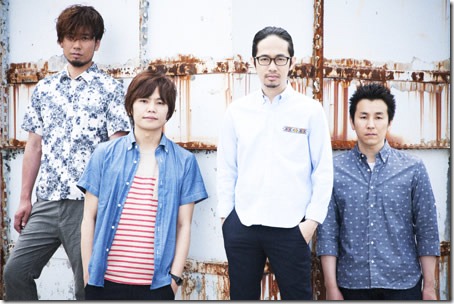 ~ Updated release information plus trailer video for movie ~
ASIAN KUNG-FU GENERATION has announced a new single "Soredewa, Mata Ashita" (See you Tomorrow) which will be featured as the theme song for anime movie "NARUTO the Movie: Road to Ninja". Its been 9 years since AKG had a tie-in song with the NARUTO anime franchise! The single is offered in two editions and is set for release on July 25th. Information on the new movie and more release details on the single follow..
The new anime movie "NARUTO the Movie: Road to Ninja" is the 9th NARUTO movie and 6th NARUTO Shippuden movie. The movie which also celebrates the 10th anniversary of the NARUTO anime franchise will hit theaters in Japan on July 28th. Hit the link at the end of the article to the official website of the movie for the newest trailer.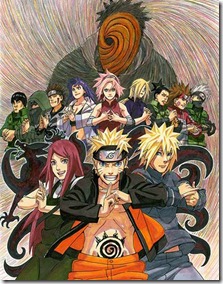 "Soredewa, Mata Ashita" comes in two editions:
– Limited with bonus DVD that includes several live versions of the song "Haruka Kanata" which was their tie-in with NARUTO 9 years ago (#2 NARUTO opening theme).
– Regular CD-only. First Press version includes special sticker/packaging.
Cover jackets aren't yet released so check back to Comtrya Sugoi for updates.
ASIAN KUNG-FU GENERATION – "Soredewa, Mata Ashita" – release date July 25th
Limited [CD+DVD] (¥1470)


Regular [CD] (¥1020)


[CD]
1. Soredewa, Mata Shita
2. Rezouko Noroku Demonai Jouku
[DVD]
1. Haruka Kanata (Nippon Budokan BEST HIT AKG 2.2012)
2. Haruka Kanata (NANO-MUGEN FES Yokohama Arena 7.2009)
3. Haruka Kanata (2003-2012)
[CD]
1. Soredewa, Mata Shita
2. Rezouko Noroku Demonai Jouku
NARTUO Movie: Road to Ninja Official website (TV Tokyo)