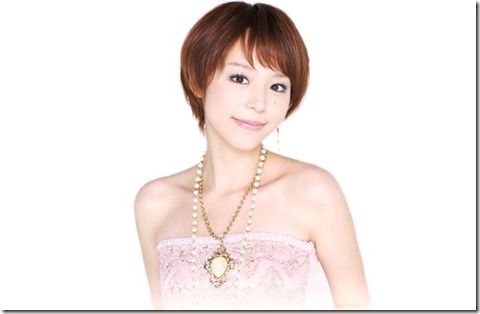 Singer/seiyuu Aya Hirano has a new song "Zutto Kitto" that will be the ending theme song for anime movie "Fairy Tail: Hooh no Miko". Hirano will sing as main character Lucy which she also voices in the movie and the ongoing Fairy Tail anime TV series. The single is offered in one anime themed edition and is set for release on August 15th. More details on the movie including a video trailer and the single follows.
The popular TV anime series Fairy Tail began airing in the fall of 2009 and is up to episode 135. The anime follows the story of 17-year old Lucy who is trying to become a full mage. She meets Natsu, a young man who is a member of an infamous mage guild called Fairy Tail – and their adventures begin. Fairy Tail is streamed on Crunchyroll (rolling 5 episodes) every Friday at 7pm PDT.
The upcoming movie "Fairy Tail: Hooh no Miko" continues the story of the TV series and will hit theaters in Japan on August 18th. The movie's opening theme song is performed by Jang Keun Suk and can be found on his #1 charting album "Just Crazy" released on May 30th.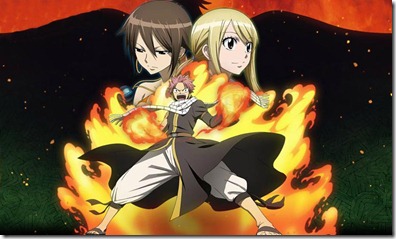 Aya Hirano released a new album "Fragments" on May 23rd – hit the link to check out the release details and music video.
Release details on the new single will be updated so check back to Comtrya Sugoi.
Aya Hirano (C:Lucy) – "Zutto Kitto" – release date August 15th 2012
Regular [CD] (¥1000)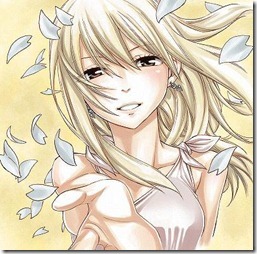 [CD]
1. Zutto Kitto
2. Zutto Kitto (special arrangement)
3. Zutto Kitto (off vocal)
4. Zutto Kitto (special arrangement/off vocal)
Fairy Tail: Hooh no Miku" Official website