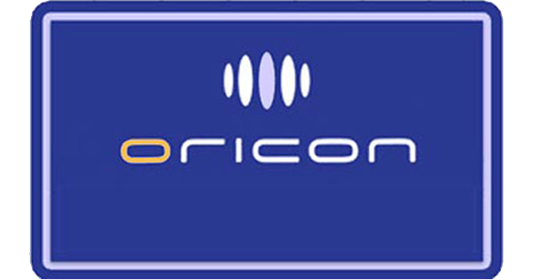 Arashi tops the singles chart with single Sakura selling a strong 465,000 copies. Their 45th single has tie-up as theme song for TBS TV drama Ouroboros ~ Kono Ai Koso, Seigi. Tohoshinki lands at #2 with single Sakuramichi and AAA hits #3 with single Lil' Infinity.
miwa lands at #5 with single 360° featured as theme song for anime Doraemon 35th anniversary movie. Voice actor Kana Hanazawa climbs to #13 with 8th single Kimi ga Inakucha Dame Nanda featured as theme song for her new live-action movie of the same name.
NEWS tops the album charts with 6th album White selling over 114,000 copies. Just back in #2 is Acid Black Cherry with 4th album "L" (エル) with over 113,000 copies sold. Singer Leo Ieiri lands at #6 with her 3rd album "20".
Read on for the complete top 10 singles and albums charts.
Singles for February 23rd – March 1st 2015
| | | | | |
| --- | --- | --- | --- | --- |
| Rank |   Group/Artist | Single Title | Released | Sold |
| 1 | Arashi | Sakura | Feb 25th | 465,381 |
| 2 | Tohoshinki | Sakuramichi | Feb 25th | 136,466 |
| 3 | AAA | Lil' Infinity | Feb 25th | 46,730 |
| 4 | AOA | Like a Cat | Feb 25th | 19,356 |
| 5 | miwa | 360 | Feb 25th | 19,160 |
| 6 | SMAP | Karei naru Gyakushu / Humor Shichau yo  | Feb 18th | 15,046 |
| 7 | Kishidan | Shiawaseni shikashi ne kara | Feb 25th | 12,927 |
| 8 | Miura Daichi | Unlock | Feb 25th | 11,849 |
| 9 | Nishizawa Koso | Fubuki | Feb 18th | 10,471 |
| 10 | AKINO from bless4 | Kaishoku | Feb 18th | 10,219 |
| 13 | Kana Hanazawa | Kimi ga Inakucha Dame Nanda | Feb 25th | 7,916 |
---
Albums for February 23rd – March 1st 2015
| | | | | |
| --- | --- | --- | --- | --- |
| Rank |   Group/Artist | Album Title | Released | Sold |
| 1 | NEWS | White | Feb 25th | 114,972 |
| 2 | Acid Black Cherry | "L" (エル) | Feb 25th | 113,774 |
| 3 | Jang Keun Suk | Monochrome | Feb 25th | 32,537 |
| 4 | J Soul Brothers  | PLANET SEVEN | Jan 28th | 22,736 |
| 5 | Sonar Pocket | Sonapokeizumu 5 | Feb 25th | 21,510 |
| 6 | Leo Ieiri | "20" | Feb 25th | 20,031 |
| 7 | Silent Siren | Silent Siren | Feb 25th | 19,293 |
| 8 | Goose House | Milk | Feb 25th | 17,084 |
| 9 | Shimizu Shota | All Singles Best | Feb 25th | 14,874 |
| 10 | Noel Gallagher's High Flying Birds | Chasing Yesterday | Feb 25th | 14,631 |
Previous Oricon Charts
Source: Oricon