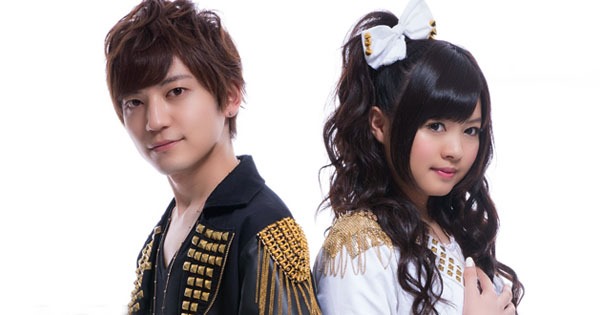 Konomi Suzuki (鈴木このみ) and Kobayashi Tatsuyuki (小林竜之) provide the new opening theme NEVER-END TALE for ongoing anime Fairy Tail. They revealed a teaser music video and message video for their new single. The opening theme along with the new ending theme FOREVER HERE sung by Yoko Ishida are included on singles set for release on August 19th 2015.
The Regular edition includes both the opening and ending theme songs while the Limited edition includes the opening theme plus coupling tracks and DVD with music video and bonus content. The new theme songs started with the July episodes.
Kobayashi Tatsuyuki, a winner of the 7th All-Japan Anisong Grand Prix, released debut single ZERO (2014.07.23) with tie-up as the second opening theme for anime Battle Spirits: Saikyou Ginga Ultimate Zero. Konomi Suzuki (winner of 4th All-Japan Anisong Grand Prix) most recently released her 2nd album 18 ~ Colorful Gift ~ on March 4th 2015.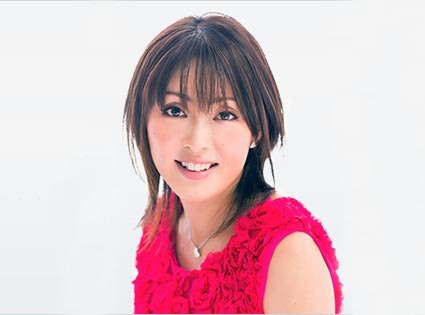 Long time anisong singer Yoko Ishida most recently released her 19th single Connect Link (2014.09.24) featured as theme for anime OVA Strike Witches Operation Victory Arrow.
The popular TV anime series Fairy Tail (adapted from manga by Hashima Hiro) began October 2009 airing 175 episodes through March 2013. After a year hiatus it restarted April 2014. The story follows Natsu, Lucy, and the Fairy Tail mages protecting humanity from powerful enemies while trying not to kill each other.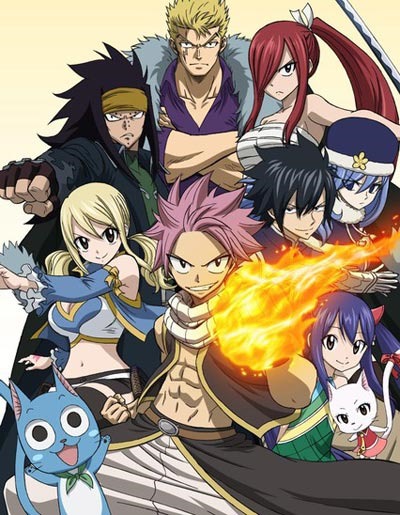 The anime features Kakihara Tetsuya (Natsu) and Aya Hirano (Lucy). It airs on TV Tokyo Saturday's 10:30am in Japan and provider Crunchyroll streams. Check our Crunchyroll updates page for all the latest anime episodes or hit the link for Fairy Tail for episodes and related stories.
Select stores include photo bonus with either edition of the single – image and availability varies by store (HMV, Gamers, Sofmap samples),
Teaser music video and video message from Konomi Suzuki and Kobayashi Tatsuyuki plus anime preview featuring the 2nd preview for the Tartaros arc that started April 4th 2015 after the release details.
Konomi Suzuki x Kobayashi Tatsuyuki  / Yoko Ishida – NEVER-END TALE / FOREVER HERE – release date August 19th 2015
Limited [CD+DVD] (¥1500)


Limited Pressing "Anime" [CD] (¥1250)


[CD]
1. NEVER END-TALE
2. ENDLESS NOVA
3. NEVER END-TALE (off vocal)
4. ENDLESS NOVA (off vocal)
[DVD]
1. NEVER END-TALE (music video)
2. Interview
3. opening animation (textless)
[CD]
1. NEVER END-TALE
2. FOREVER HERE ~ Fairy Tail Edition ~
3. NEVER END-TALE (off vocal)
4. FOREVER HERE (off vocal)
Kobayashi Tatsuyuki official site