November 18, 2012
-
toyNN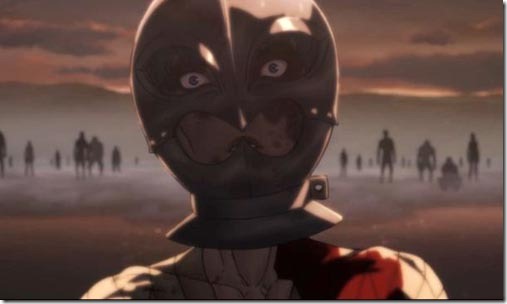 Berserk third movie installment "Berserk Golden Age Arc III: Descent (Berserk Ogon Jidai-Hen III: Korin) has revealed a new trailer video for the upcoming anime movie. This movie is the 3rd and final installment of the movie adaption of the Berserk Golden Age story arc of the 1990 manga by Kentaro Miura. The third movie is scheduled to hit theaters in Japan on February 1st 2013 – more details and new trailer video follows.
The first Berserk movie "Berserk Ōgon Jidai-Hen I: Haō no Tamago" (Berserk Golden Age Arc I: Egg of the Supreme Ruler) hit theaters in Japan back on February 4th 2012 and the DVD/Blu-ray released May 23rd. Several preview videos for the first film and details have been posted here.
The Blu-ray & DVD for the first Berserk movie as been dubbed in English and is going to be released November 27th in North America. Order you're copy now from Amazon.com $16.99.
The second movie "Berserk Golden Age Arc II: The Battle for Doldrey" (Berserk Kogane Jidai-Hen II Doldrey Kouryaku) continued the story with the epic battle by the Kingdom of Midland to retake Doldrey Castle from the Chuder Empire. Preview trailer was previously posted. It hit theaters in Japan on June 23rd.
The third movie's first promo poster showing the pivotal eclipse which ignites the feast of sacrifice and a hint at the story to come that brings together the climax of the story arc. A second promo poster has now been revealed along with the new trailer give more hints and the bloody and climatic conclusion.
Berserk Golden Age Arc III: Descent (Berserk Ogon Jidai-Hen III: Korin) promotional trailer video. Scheduled now for a February 1st 2013 theatrical release in Japan. Pre-sale ticket information is available at the official website (link at bottom).
Berserk Golden Age Arc Official website (theater tickets)