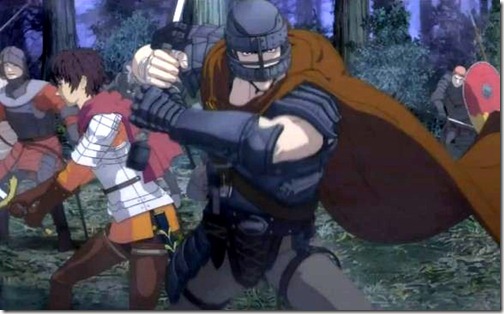 The second Berserk anime film "Berserk Kogane Jidai-Hen II Doldrey Kouryaku" has been announced for theatrical release on June 23rd. The Official Youtube channel for the Berserk anime film just revealed the first trailer for the movie. Video and more details follow,
The first Berserk film "Berserk Ōgon Jidai-Hen I: Haō no Tamago" (Berserk Golden Age Arc I: Egg of the Supreme Ruler) hit theaters in Japan back on February 4th and the DVD/BD release is set for May 23rd. Several preview videos for the first film and details have been posted here at Comtrya Sugoi – hit the link to read/watch.
The second film continues the story with the epic battle by the Kingdom of Midland to retake Doldrey Castle from the Chuder Empire. A third film is scheduled but not yet announced.
Berserk anime film "Berserk Kogane Jidai-Hen II Doldrey Kouryaku" – theatrical release June 23rd