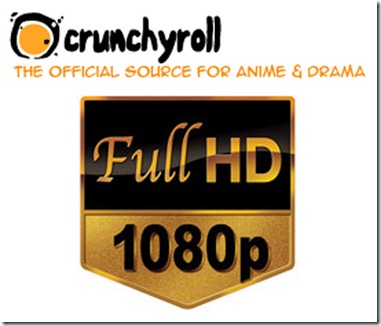 Starting January 13th Crunchyroll premium members can now select a full HD 1080p stream on over 20 of their current anime simulcast line-up. These anime shows stream immediately following their Japan TV broadcast and now in Full High-Definition 1080p streams. More details and 48 hour all access pass give-away to Crunchyroll follow,
The highest quality stream previously available to premium members was a very good 720p stream but this new High-Definition 1080p stream is significantly better. Streaming through computer and HDMI out to 5.1 audio amp and then out to larger HD TV – it's a very noticeable improvement from 720p -> 1080p. Audio quality is especially enhanced with this setup and the animation is absolute clear and sharp. If you stream to a smaller device or laptop the change may not be as noticeable.
Screen shots below from Hunter X Hunter – 720p x 1080p. Click to enlarge.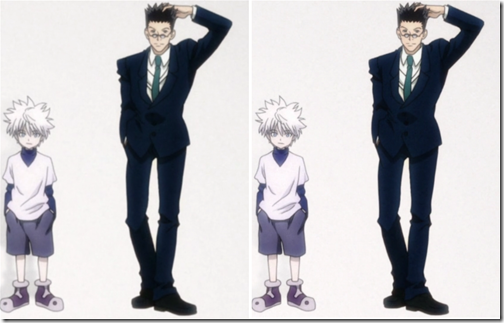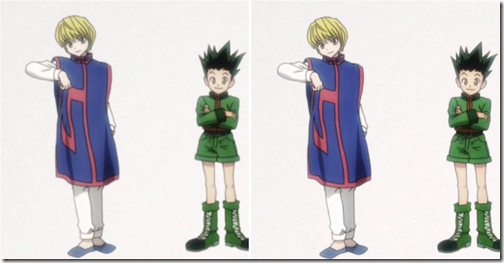 To support the 1080p Crunchyroll warns you to have a very fast internet connection and powerful computer – as it will take more of both to receive and process the 1080p stream over the 720p one.
Crunchyroll's CTO Brandon Ooi is quoted:
"We are very excited to offer 1080p streams on our simulcast titles. Now anime fans worldwide can enjoy such great titles as NARUTO SHIPPUDEN, BLEACH, NISEMONOGATARI, HUNTER X HUNTER, THE PRINCE OF TENNIS II and over twenty other simulcasts, streaming in glorious 1080p immediately after Japan TV!"
Be sure to check out our page for Crunchyroll Simulcast Updates – each new anime episode from Crunchyroll is listed with summary as it becomes available. Linked out to the episode at Crunchyroll for your viewing.
~ Give Away! ~
We've got two 48hr all-access passes to Crunchyroll – these don't require any credit card to signup like the regular free-trials at Crunchyroll but they are limited to 48hrs from the time you activate. You'll have access to all the newest anime without ads and at the new 1080p stream. All you need is a Crunchyroll account that is free to setup.
If interested – leave a comment below with a valid email address (not published nor will it be used for anything but contacting you about winning this give-away) and we ask that you give Comtrya Sugoi a Facebook "like" or Google+ (up on sidebar) or follow us on Twitter. Let us know which you did in your comment. If you aren't any these social networks just say so in your comment and you're still in.
We'll pick two winners at random and send them the 48hr all-access pass. [Article will be updated with who won]
And come back to Comtrya Sugoi for more give-aways and lots of great jpop, anime, and Japanese pop culuture news.
Source: Crunchyroll