December 16, 2012
-
toyNN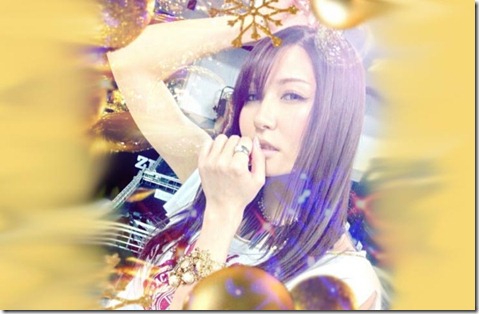 Faylan has announced her 3rd album tentatively titled "STORY" which will feature several of her previously released singles, new songs in collaboration with Elements Garden, and more. It will be a year and half since her second album "ALIVE" released. Faylan's new album comes on one CD-only edition and is scheduled to be in stores March 20th 2013. Read on for more early release details and pre-order link…
~ updated details, album titled "PRISM" ~
Singer/songwriter Faylan earlier announced new single "God FATE" which will be featured as the opening theme for upcoming anime Hakkenden: Toho Hakken Ibun. The single is Faylan's 13th single with record label Lantis and 14th overall. As with many of her songs Faylan is providing the lyrics, her collaborator hasn't yet been announced on the new song. Single "God FATE" is scheduled for release January 23rd. More details reported here.
Faylan has provided anime or game theme songs with her singles released on the Lantis label. Most recently "Realization" (Aug 8th) featured as opening theme for anime Hagure Yusha no Estetica (Estetica) and "WHITE justice" (May 23rd) featured as ending theme for anime Mobile Suit Gundam AGE (release details). Faylan has written the lyrics for most all her songs and collaborated often with Noriyasu Agematsu (Elements Garden) for song composition and arrangement.
For her 3rd album Faylan may include the five singles released since her last album,
– "Blood teller" ED Future Diary (Mirai Nikki)
– "Dead END" OP Future Diary
– "WHITE Justice" ED Mobile Suit Gundam AGE
– "Realization" OP Hagure Yusha no Estetica (Estetica)
– "God FATE" OP Hakkenden: Toho Hakken Ibun
Faylan's 3rd album comes on one Regular CD-only edition. First Press version adds bonus slip case and event flyer (details to be announced).
Release details are still early, title is subject to change and track list and cover jacket will all be announced so check back to Comtrya Sugoi for updates.
Faylan – "STORY" (tentative) – release date March 20th 2013
Regular [CD] (¥3000)


 
[CD]  (tentative)
1. Blood teller
2. Dead END
3. WHITE Justice
4. Realization
5. God FATE
6. – ? undecided