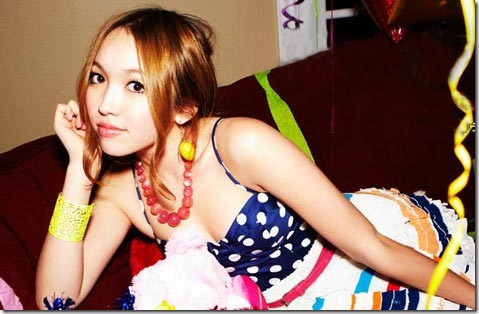 Kylee has announced her 7th single "Daisuki Nanoni" which will be featured as the next opening theme for anime Blast of Tempest (Zetsuen no Tempest). Her new single is available on two editions including an anime themed Limited Pressing. Single "Daisuki nanomi" is scheduled to be in stores February 13th 2013 – read on for more release details and pre-order link…
~ updated details ~
American born Kylee (18) is splitting her time between Japan and America as she has just entered her freshman year at Stanford University (impressive!). She made her debut in 2008 at age 14 with independent released single "Vacancy" that was used as  ending theme song for Sony Entertainment's anime Xam'd: Lost Memories. She then signed with Sony Music Japan and released her first major label single "Kimi ga iru kara" in 2010.
Her 3rd single "Everlasting" was featured as theme song for the second part of OVA anime Mobile Suit Gundam UC (Unicorn). Most recently Kylee participated on the YUI tribute album "SHE LOVES YOU" covering her hit song "My Generation".
Anime Blast of Tempest (Zetsuen no Tempest) is adapted from manga written by Kyou Shirodaira and illustrated by Arihide Sano and Ren Saizaki. It follows the story of high school students and childhood friends Yoshino Takigawa and Mahiro Fuwa. Through a series of flash-backs we learn Mahiro is very close to his sister Aika (Kana Hanazawa) who was murdered a year earlier. Mahiro finds a strange talisman and is able to speak to mysterious Hakase Kusaribe – princess of the Kusaribe clan and makes an agreement to help her save the world from destruction if she can use her powers to find the culprits behind his sister's death.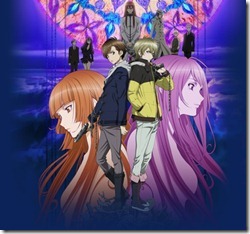 Along with Mahiro, Yoshino joins to help with Hakase's request they stop the rest of her clan that are intent on awaking the 'Tree of Zetsuen' that can bring ruin to the world. Blast of Tempest is produced by studio BONES and began airing in Japan on MBS/TBS TV October 4th 2012 and continues this Winter 2013. Blast of Tempest is streamed on Crunchyroll same day – check out our Crunchyroll updates page for all the latest episodes or hit the link for "Blast of Tempest" for all episodes and related posts. Trailer below.
Single "Daisuki Nanoni" (and yet I love you) comes on two editions,
– Limited Pressing anime themed with bonus TV-sized version of the title track.
– Regular CD-only. First Press version adds bonus sticker(s).
Details are still early, cover jackets and possible bonuses will be announced so check back at Comtrya Sugoi for updates.
Kylee – "Daisuki Nanoni" – release date February 13th 2013
Limited Pressing anime [CD] (¥1223)


Regular [CD] (¥1050)


[CD]
1. Daisuki Nanoni
2. Anywhere
3. Daisuki Nanoni (TV-size)
4. Daisuki Nanoni (off vocal)
[CD]
1. Daisuki Nanoni
2. Anywhere
3. Daisuki Nanoni (off vocal)
Blast of Tempest Official website (English)
Zetsuen no Tempest Official website (Japanese)