November 24, 2012
-
toyNN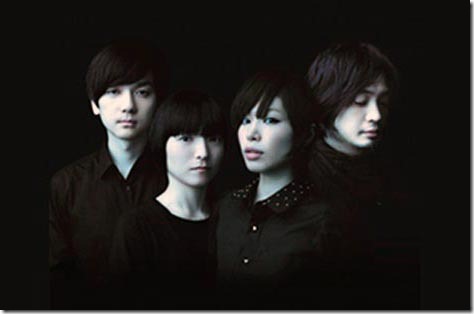 LAMA is getting ready to release their 2nd album "Modanica". Its been a year since LAMA had a release but they have been busy working on new material and solo projects as well as playing live events around Japan. LAMA's new album includes their upcoming single "Parallel Sign" and new song "White out" which is featured as CM theme for Kewpie Half 'Shin Seiho Koraju' – plus more for 13 total tracks. Album "Modanica" comes on two editions and scheduled to be in stores December 12th – read on for more details.
LAMA is also preparing to release their 3rd single "Parallel Sign" that was featured as insert song for anime Eureka Seven AO. The single releases November 28th – more details available in an earlier report.
LAMA formed in April 2011 and their debut single "Spell" (August 2011) was featured as the opening theme for animeNo. 6. Their second single "Fantasy / Cupid" had song "Fantasy" featured as ending theme for anime "Un-Go".LAMA's first album "NEW!" released November 30th 2011 and since they have been quiet on the new releases but are ready to begin their "second phase".
Band member Koji Nakamura (Nakako) has been responsible for the music for anime TV series Eureka Seven AO which began airing April 2012 and ended in September. He will release a second sound track of music "EUREKA SEVEN AO ORIGINAL SOUNDTRACK 2 Music by Nakamura Koji" on the same day as the band's new single, November 28th.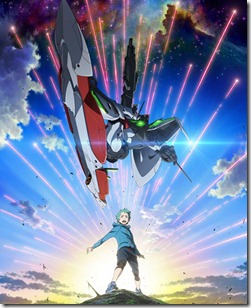 To celebrate their new album, LAMA is holding a mini-live and talk "LIVE LIVEFUL! ~ LAMA SPECIAL LIVE & TALK" December 6th 7:00pm at Tower Records B1F CUTUP STUDIO, Shibuya. Fans purchasing either edition of "Modanica" at Tower Record locations can receive a ticket reservation for the event.
Album "Modanica" comes in two editions,
– Limited with bonus DVD that includes live performance captured April 21 2012 "Ki/oon 20 Years & Days" at LIQUIDROOM ebisu and special packaging.
– Regular CD-only. First Press available (bonus details undecided).
LAMA – "Modanica" – release date December 12th 2012
Limited [CD+DVD] (¥3360)


Regular [CD] (¥3059)


[CD]

1. For You,For Me
2. White out
3. Parallel Sign
4. D.B.A.
5. Domino
6. Know Your Rights
7. Strawberry Burn
8. Dear
9. In The Darkness
10. So
11. Life
12. Namida no Umi
13. And All
[DVD]
1. "Ki/oon 20 Years & Days" April 21 2012
– OPENING
– Warning
– Spell
– Blind Mind
– Fantasy
– Dreamin'

[CD]

1. For You,For Me
2. White out
3. Parallel Sign
4. D.B.A.
5. Domino
6. Know Your Rights
7. Strawberry Burn
8. Dear
9. In The Darkness
10. So
11. Life
12. Namida no Umi
13. And All