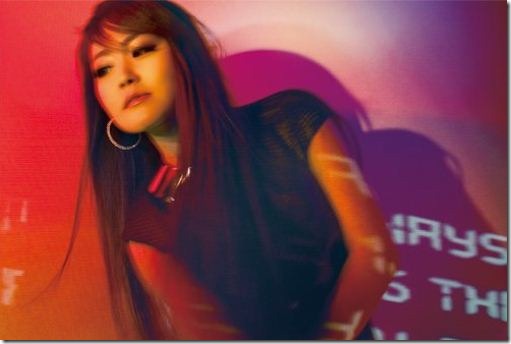 Mami Kawada's new single "Borderland" which is featured as the opening theme song for Spring anime Jormungand has updated release details – jacket covers and track list. The single set for release on May 30th. Her 13th single release comes in 2 editions, a Limited with bonus DVD and Regular CD only edition. Updated release information follows,
Mami Kawada has provided many tie-in theme songs most recently "Serment" (release details) for anime Shakugan no Shana III and "See VisionS" & "No buts!" opening theme songs for seasons 1 & 2 of anime Toaru Majutsu no Index.
Anime Jormungand story centers around female arms dealer and mercenary Koko Hekmatyar and former child-soldier Jonah. The anime began airing April 10th with simulcast streaming outside of Japan over at Funimation.com.
The ending theme song will feature Nagi Yanagi and her new single "Ambivalentidea" (updated release details).
Mami Kawada – "Borderland" – release date May 30th 2012
Limited [CD+DVD] (¥1890)


Regular [CD] (¥1260)


[CD]
1. Borderland
2. Angel // resident of the nightmare
3. Borderland (off vocal)
4. Angel // resident of the nightmare (off vocal) 
[DVD]
1. Borderland (music video)
2. Borderland (off shoot)
[CD]
1. Borderland
2. Angel // resident of the nightmare
3. Borderland (off vocal)
4. Angel // resident of the nightmare (off vocal)
Jormungand simulcast at Funimation.com