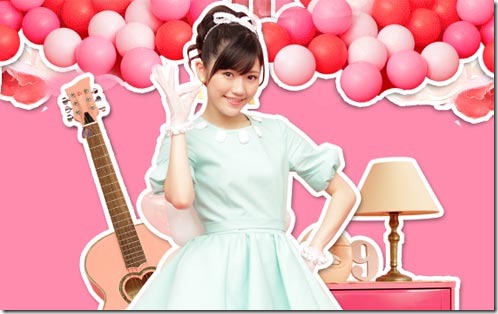 AKB48 idol Mayu Watanabe has a double A-side single "Hikarumonotachi" announced for release. The coupling song "Sayonara no Hashi" has tie-in as theme song for anime movie Nerawareta Gakuen in which Mayu also voices one of the lead characters Natsuki. Her new solo single "Hikarumonotachi" comes in five editions and is scheduled to be in stores November 21st. Read on for more details…
~ Updated details posted – here ~
Mayu Wantanabe is a popular and busy AKB48 idol who is nearly always selected in the main performance unit for the singles produced by the mega idol group. She is also a current member of sub-unit Watarirouka Hashiritai 7 (Corridor Running Team 7) which put out their 10th single "Shonen yo Uso wo Tsuke!" on May 30th. Add to that her expanding solo career with "Hikarumonotachi" being her 3rd single release and voice acting in the AKB0048 anime in addition to a lead roll in the upcoming anime movie Nerawareta Gakuen.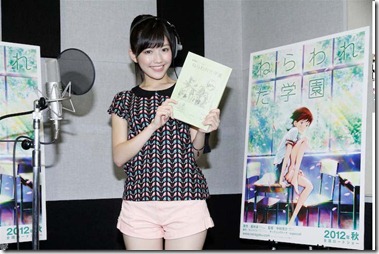 Nerawareta Gakuen is adapted from novel by Mayumura Taku which previously has twice been adapted as a live-action movie (1981, 1997) and four times as a TV drama but this is the first anime adaption. It follows the story at Kamakura Junior High School where new transfer student Kyogoku attempts to blend in and make friends with other students Kenji, Kahri, and Natsuki. But slowly Kenji notices strange things going on at the school and with his friends…something is very different with this new student Kyogoku.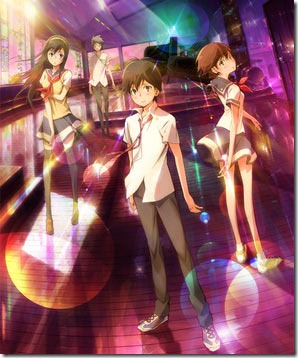 Nerawareta Gakuen is produced by Sunrise and opens in theaters October 19th 2012 in Japan and UK. Trailer preview video follows below the single's release details.
The main theme song for the anime will be the single's coupling track "Sayonara no Hashi" – an different opening theme song for Nerawareta Gakuen is being provided by supercell's new single "Giniro Kamihikoki" – more details on this release are – here.
Single "Hikarumonotachi" comes in five editions – many of the specifics aren't yet announced but the Limited A, B, C editions will include footage of Mayu modeling 47 different High School uniforms – one from each prefecture. Early details imply this will be spread out over the three Limited editions.
More release details will be coming – cover jackets and full track list – check back to Comtrya Sugoi for updates.
Mayu Watanabe – "Hikarumonotachi" – release date November 21st 2012
Limited [CD+Goods] (¥2000)


Limited A [CD+DVD] (¥1600)


[CD]
1. Hikarumonotachi
2. Sayonara no Hashi
3. coupling G
4. Hikarumonotachi (off vocal)
5. Sayonara no Hashi (off vocal)
6. coupling G (off vocal)
[bonus]
to be announced
[CD]
1. Hikarumonotachi
2. Sayonara no Hashi
3. coupling A
4. Hikarumonotachi (off vocal)
5. Sayonara no Hashi (off vocal)
6. coupling A (off vocal)
[DVD]
1. to be announced
2. to be announced
Limited B [CD+DVD] (¥1600)


Limited C [CD+DVD] (¥1600)


[CD]
1. Hikarumonotachi
2. Sayonara no Hashi
3. coupling B
4. Hikarumonotachi (off vocal)
5. Sayonara no Hashi (off vocal)
6. coupling B (off vocal)
[DVD]
1. to be announced
2. to be announced
[CD]
1. Hikarumonotachi
2. Sayonara no Hashi
3. coupling C
4. Hikarumonotachi (off vocal)
5. Sayonara no Hashi (off vocal)
6. coupling C (off vocal)
[DVD]
1. to be announced
2. to be announced
Regular [CD] (¥1200)


 
[CD]
1. Hikarumonotachi
2. Sayonara no Hashi
3. coupling M
4. Hikarumonotachi (off vocal)
5. Sayonara no Hashi (off vocal)
6. coupling M (off vocal)
 
Nerawareta Gakuen Official website