February 18, 2012
-
toyNN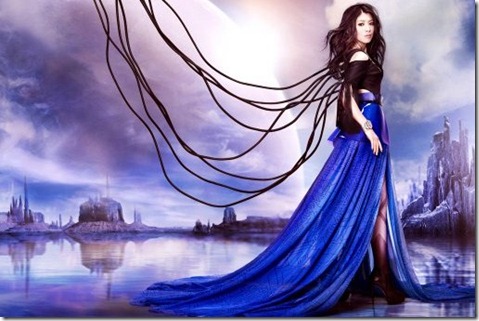 Minori Chihara is set to release her latest album "D-Formation" on February 29th and she will hold a launch event at Ikebukuro Sunshine City Fountain Square the same day starting at 6pm. For the launch event she will perform an acoustic mini-live, talk with fans about the new album, and for purchasers of the new album a sign/hand-shake line. Cover jackets and track details for the new album and also an audio preview for all tracks follow,
The new album "D-Formation" was previously announced here on Comtrya Sugoi check it out for a preview music video for "Dream Wonder Formation".
Audio preview for all tracks follows below the release details.
Minori Chihara – "D-Formation" – release date February 29th 2012
Limited [CD+BD] (¥6300)


Limited [CD+DVD] (¥3800)


[CD]
1. D-FORMATION
2. Dream Wonder Formation
3. Usotsuki Paradox
4. Metamorphosing Door
5. Planet Patrol
6. KEY FOR LIFE
7. Kono Sekai no Mono de Kono Sekai no Mono de Nai
8. X-DAY
9. Defection
10. Akatsukizukuyo
11. TERMINATED
12. Ai no Uta
13. Yume no Mirage
14. Freedom Dreamer
[BD] Minori Chihara Acoustic Live 2011
1. Junpaku Sanctuary
2. MC-1
3. Say you?
4. KEY FOR LIFE
5. TERMINATED
6. MC-2 ~ introductions
7. Meguriai-Kakegae no Nai Mono
8. PRECIOUS ONE
9. Fragment Shooting star of the origin
10. MC-3
11. Kimi ga Kureta ano Hi
12. Shijin no Tabi
13. Futari no Reflection
14. MC-4
15. Sing for you
[ENCORE]
16. MC-5 ~ Band
17. Ittousei
18. Ending
[bonus]
Photo book, deluxe packaging
[CD]
1. D-FORMATION
2. Dream Wonder Formation
3. Usotsuki Paradox
4. Metamorphosing Door
5. Planet Patrol
6. KEY FOR LIFE
7. Kono Sekai no Mono de Kono Sekai no Mono de Nai
8. X-DAY
9. Defection
10. Akatsukizukuyo
11. TERMINATED
12. Ai no Uta
13. Yume no Mirage
14. Freedom Dreamer
[DVD] Minori Chihara Acoustic Live 2011
1. Junpaku Sanctuary
2. MC-1
3. Say you?
4. KEY FOR LIFE
5. TERMINATED
6. MC-2 ~ introductions
7. Meguriai-Kakegae no Nai Mono
8. PRECIOUS ONE
9. Fragment Shooting star of the origin
10. MC-3
11. Kimi ga Kureta ano Hi
12. Shijin no Tabi
13. Futari no Reflection
14. MC-4
15. Sing for you
[ENCORE]
16. MC-5 ~ Band
17. Ittousei
18. Ending
Regular [CD] (¥3000)


[CD]
1. D-FORMATION
2. Dream Wonder Formation
3. Usotsuki Paradox
4. Metamorphosing Door
5. Planet Patrol
6. KEY FOR LIFE
7. Kono Sekai no Mono de Kono Sekai no Mono de Nai
8. X-DAY
9. Defection
10. Akatsukizukuyo
11. TERMINATED
12. Ai no Uta
13. Yume no Mirage
14. Freedom Dreamer
Audio preview. Minori Chihara "D-Formation" – release date February 29th 2012
Mini-live commemorating the release of album "D-Formation", acoustic mini-live, talk.
Fountain Square, Ikubukuro Sunshine City, Tokyo February 29th 6pm
Minori Chihara Official website
Source: natalie