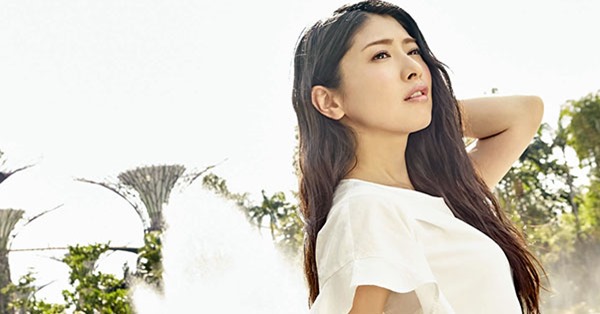 Minori Chihara (茅原実里) is getting ready to release new album Innocent Age and revealed jacket covers and bonuses. Her 6th original album includes three singles and new songs for 16 total tracks. Album Innocent Age comes on three editions hitting stores April 6th 2016. Release details and PV for lead song Love Blossom follow.
For her new album Minori Chihara writes the lyrics for five of the album songs including lead song Love Blossom.
The album includes 23rd single Koi (恋, Love) (2015.11.18), Arigato, Daisuki (ありがとう、だいすき) 22nd single (2015.06.24) ending theme anime The Disappearance of Nagato Yuki-chan, and 21st single Aitakatta Sora (会いたかった空)(2015.04.22) theme song anime movie Beyond the Boundary – I'LL BE HERE – Future Chapter (劇場版 境界の彼方 -I'LL BE HERE- 未来篇).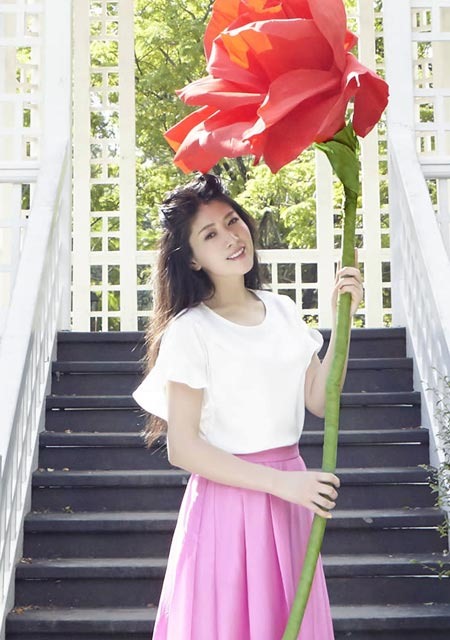 Voice actor and singler Minori Chihara also announced – Miniori Chihara Live Tour 2016 ~ Innocent Age ~ with five events scheduled,
– June 18th Pacifico Yokohama National Hall
– June 25th Izumiti 21 Hall Miyagi
– July 10th Fukuoka International Congress Center Main Hall
– July 17th Osaka International Convention Center Main Hall
– July 18th NGK Citizens' Forest Hall Aichi
Album Innocent Age comes on three editions. Limited on Blu-ray or DVD includes full performance Minori Chihara X'mas Party 2013 (fanclub live) held December 23rd 2013 at Ryogoku Kokugikan Tokyo.
Most stores offer bonus (varies by store, photo sample cdJapan),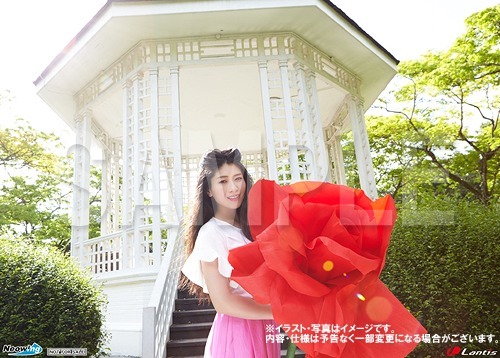 Preview music videos for Love Blossom and Koi both after the release details.
Minori Chihara – Innocent Age – release date April 6th 2016
Limited BD [CD+BD] (¥5800)


Limited [CD+DVD] (¥4800)


[CD]
1. Itsuka no Watashi he
2. Awakening the World
3. Shisen no Yukue
4. Kimi no Seida yo
5. Anata no Koe ga Kikitakute
6. Koi
lyrics: Minori Chihara, music: Horie Shota

7. Tsuki no yo ni Ukan Deru
8. Harukaze Senri
lyrics: Minori Chihara, music: Yamamoto Yusuke

9. Last Card
10. Love Blossom
lyrics: Minori Chihara, music: Cross Katsuhiko

11. Dancin' Sekai ga Kowa Rete mo
12. Katachi naimono
lyrics: Minori Chihara, music: Fujisue Miki

13. Futari
lyrics: Minori Chihara, music: Cross Katsuhiko

14. Arigato, Daisuki
15. Aitakatta Sora
16. Haruka no Watashi he

[BD]
1. Love Blossom (music video)
2. Koi (music video)
3. Minori Chihara X'mas Party 2013 (live)

[CD]
1. Itsuka no Watashi he
2. Awakening the World
3. Shisen no Yukue
4. Kimi no Seida yo
5. Anata no Koe ga Kikitakute
6. Koi 
7. Tsuki no yo ni Ukan Deru
8. Harukaze Senri
9. Last Card
10. Love Blossom
11. Dancin' Sekai ga Kowa Rete mo
12. Katachi naimono
13. Futari
14. Arigato, Daisuki
15. Aitakatta Sora
16. Haruka no Watashi he

[DVD]
1. Love Blossom (music video)
2. Koi (music video)
3. Minori Chihara X'mas Party 2013 (live)

Regular [CD] (¥3000)


[CD]
1. Itsuka no Watashi he
2. Awakening the World
3. Shisen no Yukue
4. Kimi no Seida yo
5. Anata no Koe ga Kikitakute
6. Koi 
7. Tsuki no yo ni Ukan Deru
8. Harukaze Senri
9. Last Card
10. Love Blossom
11. Dancin' Sekai ga Kowa Rete mo
12. Katachi naimono
13. Futari
14. Arigato, Daisuki
15. Aitakatta Sora
16. Haruka no Watashi he
Minori Chihara official website
Minori Chihara "Smile Days" blog