September 26, 2012
-
toyNN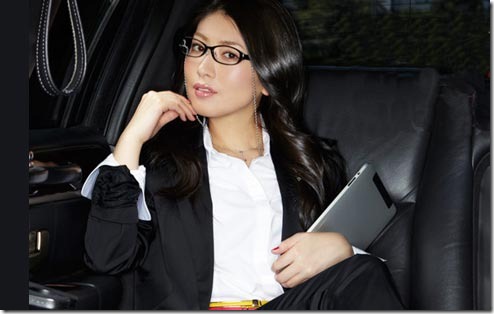 Minori Chihara has updated the release details for her new single "SELF PRODUCER" – full track list and cover jackets are revealed plus a preview music video for the title track has also been exposed. The single's four tracks each have a tie-in, the main title track will be featured as the opening theme song for Fall anime Onii-chan Dakedo ai sae Areba Kankei nai yo. Single "SELF PRODUCER" hits stores October 24th – updated release details and preview video follow.
Minori Chihara has announced her annual Birthday live event "MINORI CHIHARA BIRTHDAY LIVE 2012" which will be held at Saitama Super Arena November 18th. More information is available at special website for the event (link at bottom).
Just before the live event Minori Chihara is releasing her live events "Live 2012 ULTRA-Formation" & "Live 2012 PARTY-Formation" on two separate high-definition Blu-ray releases. The special live events were recorded at Messe Makuhara Event Hall on June 16th & 17th. These Blu-ray releases hit stores November 11th – more information here.
Anime Onii-chan Dakedo ai sae Areba Kankei nai yo ne is adapted from light novels by Suzuke Daisuke (Ninomiya-kun) and follows the story of twins (brother and sister) who were separated but now that both are beginning High School they end up living under the same roof.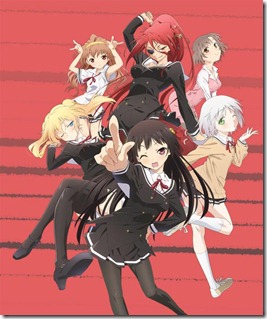 The anime is produced by SILVER LINK and begins airing in Japan late night October 5th on AT-X and October 9th on Tokyo MX. No information yet on if the anime will be available outside of Japan at one of the licensed streaming sites.
In addition to providing the theme song Minori Chihara will voice character Nasuhara Anastasia in the anime. The anime's ending theme "Life-ru is LOVE-ru" will be performed by a group of seiyuu's from the anime – Minori Chihara, Asami Shimoda, Ibuki Kido, and Eri Kitamura – they are credit as Liliana Sisters. Release information and order link below.
Single "SELF PRODUCER" comes in one Regular CD-only edition. In addition to the title track's tie-in the single's three coupling tracks have tie-ins,
– "Secret Season ~ Sakurairo no Koibito ~"  theme song for game Ima Sugu onii-chan ni Imouto atte Iitai!
– "Hitohira no Negai" – ending theme for show Anime-plus on TV Tokyo.
– "Umareru Ashita no Melody" – theme song for Lantis Net Radio show radio minorhythm Minori Chihara's radio show.
For each of the three coupling tracks Minori Chihara provided the lyrics while collaborating with a different composer/arranger.
Enjoy the preview music video for "SELF PRODUCER" and anime trailer video which follow after the release details.
Minori Chihara – "SELF PRODUCER" – release date October 24th 2012
Regular [CD] (¥1400)


Liliana Sisters  – "Life-ru is LOVE-ru" (ED)
Regular [CD] (¥1200) October 31st 2012


[CD]
1. SELF PRODUCER
2. Secret Season ~ Sakurairo no Koibito ~
3. Hitohira no Negai
4. Umareru Ashita no Melody
[CD]
1. Life-ru is LOVE-ru!!
2. LOVE-LOVE Complex
3. Life-ru is LOVE-ru!! (off vocal)
4. LOVE-LOVE Complex (off vocal)
Fall 2012 anime Onii-chan Dakedo ai sae Areba Kankei nai yo ne
Ima Sugu onii-chan ni Imouto atte Iitai! Official website
Onii-chan Dakedo ai sae Areba Kankei nai yo ne Official website
Minori Chihara BIRTHDAY LIVE 2012 Official website