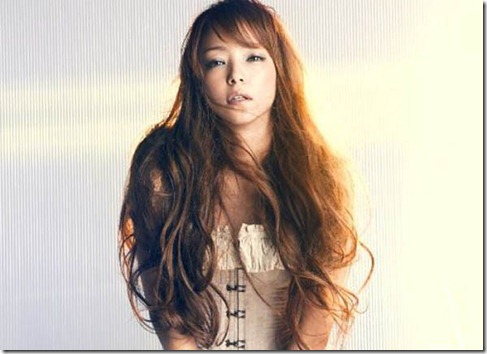 ~ Updated release details on new album "Uncontrolled" posted! ~
Namie Amuro has just announced the upcoming release of her 15th full-length album that's due to hit stores June 27th. Its been nearly three years since her last album "PAST<FUTURE" was released and charted #1. The upcoming album which isn't yet titled will have her nine single releases since that album was released plus four new songs for 13 total tracks.  The album is planned for two editions a Limited with bonus DVD that includes 11 music videos; and Regular CD-Only edition. More early release details follow,
Release details are still early and track list order is subject to change. Music videos are planned for the four new songs which may be a bit ambitious but they should be great.
First Press versions of both editions offer bonuses of special packaging and a B2-size poster
Still not titled and jacket covers are still in production so please check back to Comtrya Sugoi for release updates on this new album from Namie Amuro.
Namie Amuro – new album not yet titled – release date June 27th 2012
Limited [CD+DVD] (¥3990)


Regular [CD] (¥3000)


[CD]
1. ONLY YOU (new song)
2. Hot Girls (new song)
3. In The Spotlight (Tokyo) (new song)
4. Let's Go (new song)
5. Go Round
6. YEAH-OH
7. Sit! Stay! Wait! Down!
8. Love Story
9. NAKED
10. Fight Together
11. Tempest
12. Break It
13. Get Myself Back
[DVD] (Music Videos)
1. ONLY YOU
2. Hot Girls
3. In The Spotlight (Tokyo)
4. Let's Go
5. Go Round
6. YEAH-OH
7. Love Story
8. NAKED
9. Tempest
10. Break It
11. Get Myself Back
[CD]
1. ONLY YOU
2. Hot Girls
3. In The Spotlight (Tokyo)
4. Let's Go
5. Go Round
6. YEAH-OH
7. Sit! Stay! Wait! Down!
8. Love Story
9. NAKED
10. Fight Together
11. Tempest
12. Break It
13. Get Myself Back