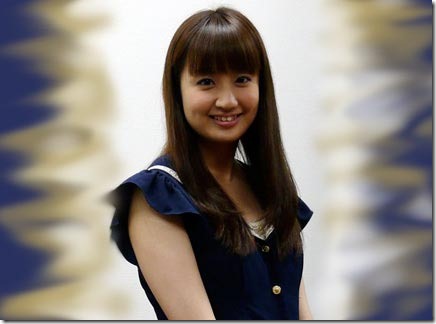 Natsuko Aso new double-A side single "Parade! / CROSS x OVER SENSATION" is scheduled for release on October 24th. The single includes songs "Parade!" which is the PC game Ragnarok Online RWC 2012 Japanese National Team Cheering Song and "CROSS x OVER SENSATION" featured as theme song for OVA anime Otome wa Boku ni Koishiteru ~ Futari no Elder. Read on for more details…
~ updated release information – here ~
The OVA anime Otome wa Boku ni Koishiteru ~ Futari no Elder is the sequel to the 2006 12 episode TV anime Otoboku – Maidens Are Falling for Me! The OVA will be released as 3 DVD/Blu-ray volumes starting August 29th and then following one month apart. Preview video is available at bottom of post and more details are available at the anime's official website (link at bottom).
Natsuko Aso recently released her 10th single "Fighting Growing Diary" which is featured as the ending theme for anime Cardfight!! Vanguard Asia Circuit Hen. More details are here.
Natsuko Aso's new single comes in one Limited edition that includes a bonus DVD with music video for "Parade!". First Press version adds a special code to get game item "Bara no Okan".
Cover jacket and other details will be announced so check back to Comtrya Sugoi for updates.
Natsuko Aso – "Parade! / CROSS x OVER SENSATION" – release date October 24th 2012
Limited [CD+DVD] (¥1800)


 
[CD]
1. Parade!
2. CROSS x OVER SENSATION
3. tba
4. tba
[DVD]
1. Parade! (music video)
 
Otome wa Boku ni Koishitero Vol. 1 [Blu-ray] (¥7500)


Otome wa Boku ni Koishitero Vol. 1 [DVD] (¥6500)


Otome wa Boku ni Koishiteru ~ Futari no Elder – OVA anime Vol. 1 August 29th 2012
Otome wa Boku ni Koishiteru ~ Futari no Elder Official website