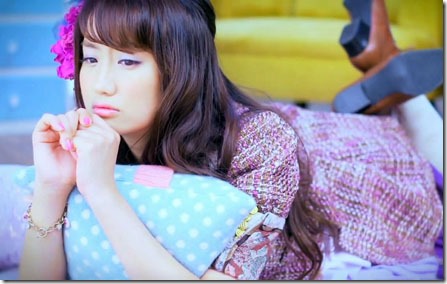 Natsuko Aso is getting ready to release single MoonRise Romance and has revealed the full music video. Its her 13th single and featured as the ending theme for anime Walkure Romanze. Single MoonRise Romance comes on one Regular edition that hits stores November 27th 2013. More details, music video, and preview trailer for anime Walkure Romanze follow…
~ jacket cover and more added ~
Natsuko Aso most recently released single Never Ending Voyage on July 24th 2013 (more details). For the single's coupling track Clear Sky Heroes, Natsuko Aso wrote the lyrics with composition and arrangement by nyanyannya (Team cat bite).
Anime Walkure Romanze is adapted from adult visual novel from Ricotta. The story follows Takahiro Mizuno who is forced to stop his goal of being knight due to an injury in the finals of a jousting tournament. He chooses to become a begleiter (knight's assistant) for one of the academy's maiden knights to help her win the top-knight tournament.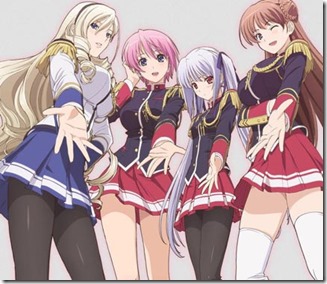 Anime Walkure Romanze began airing in Japan October 6th late-night on Tokyo MX. Outside of Japan streaming provider Crunchyroll is carrying the anime – check our Crunchyroll updates page for all the latest anime episodes or hit the link for Walkure Romanze for episodes and related posts. Watch the newest preview trailer below the release details. The anime's opening theme is provided by Miyuki Hashimoto with her 30th single UN-DELAYED.
Natsuko Aso will hold a pair of release events with participation tickets distributed via target store for purchasers of her new single,
– December 1st 1:30pm mini-live Animate Yokohama (target stores: Animate – Yokohama, Akihabara, Shinjuku)
– December 1st 7:00pm handshake Tower Records Shinjuku.
Single MoonRise Romance comes on one CD-only edition (details subject to change). Full track list, jacket covers, and possible bonuses still to be updated.
Watch the full music video for MoonRise Romance and preview trailer for anime Walkure Romanze below the release information.
Natsuko Aso – MoonRise Romance – release date November 27th 2013
Regular [CD] (¥1200)


 
[CD]
1. MoonRise Romance
lyrics: Saori Kodama, composition/arrangement: Yusuke Yamada, strings arrangement: Shin Kawamoto

2. undecided
3. undecided
4. undecided