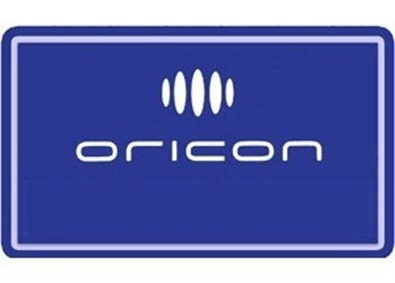 The singles charts are topped by another record-setting single by mega-idol group AKB48 and their 27th single "Gingham Check". The single sold over 1 million copies giving them another record of eight 1 million+ selling singles in a row, nine overall, and 14 #1 singles in a row.
The second spot goes to rock band UVERworld with "THE OVER" selling 61,000 copies. Korean boy idol group B1A4 with their 2nd Japanese single "Oyasumi Good Night" lands in the 4th spot with over 35,000 copies sold.
The album charts are topped by Korean rock band CNBLUE and their 1st Japanese album "CODE NAME BLUE" selling over 45,000 copies. After holding the top spot for 2 weeks AKB48 drops down to the #2 spot with their 4th album release "1830m" selling another 40,000 copies.
The complete top 10 single and album charts follow.
Singles for August 26th – September 2nd
| | | | | |
| --- | --- | --- | --- | --- |
| Rank |   Group/Artist | Single Title | Released | Sold |
| 1 | AKB48 | Gingham Check | Aug 29th | 1,181,966 |
| 2 | UVERworld | THE OVER | Aug 29th | 61,232 |
| 3 | INFINITE | She's Back | Aug 29th | 38,998 |
| 4 | B1A4 | Oyasumi Good Night  | Aug 29th | 35,779 |
| 5 | Sakanaction | Yoru no Odoriko | Aug 29th | 30,616 |
| 6 | Choshinsei  | She's Gone | Aug 29th | 29,111 |
| 7 | Shiritsu Ebisu Chugaku | Go! Go! Here We Go! Rock Lee | Aug 29th | 20,500 |
| 8 | Nogizaka46 | Hashire! Bicycle | Aug 22nd | 18,794 |
| 9 | Kuroko & Kise | Character Duets Kuroko's Basketball | Aug 29th | 16,625 |
| 10 | YUKI |  Watashi no Negaigoto | Aug 29th | 15,667 |
---
Albums for August 27th – September 2nd
| | | | | |
| --- | --- | --- | --- | --- |
| Rank |   Group/Artist | Album Title | Released | Sold |
| 1 | CNBLUE | CODE NAME BLUE  | Aug 29th | 45,151 |
| 2 | AKB48 | 1830m | Aug 15th | 40,282 |
| 3 | Tokyo Jihen | Shinya Waku | Aug 29th | 36,272 |
| 4 | the GazettE | DIVISION | Aug 29th | 23,051 |
| 5 | Dragon Ash | LOUD & PEACE | Aug 22nd | 11,560 |
| 6 | Sukima Switch | DOUBLES BEST | Aug 22nd | 11,065 |
| 7 | Kuwata | I LOVE You – now & forever – | July 18th | 10,444 |
| 8 | Che'Nelle | Believe | July 4th | 8,964 |
| 9 | Def Tech | Official Bootleg Mix CD | Aug 29th | 8,287 |
| 10 | MINMI | MINMI BEST 2002-2012 | Aug 22nd | 8,124 |
Source: Oricon