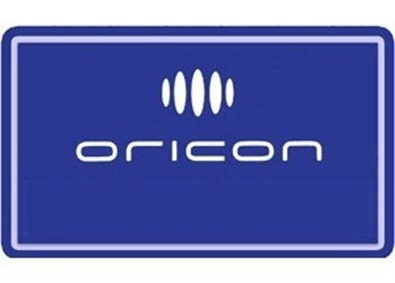 The Oricon charts are topped this week by NEWS and their single "Chankapana" selling over 244,000 copies. AKB48 sub-group French Kiss has their 5th single "Romance Privacy" landing in the #2 spot on the charts with over 85,000 copies sold. Singer and voice actress Kana Hanazawa charts well in the #4 spot (release details) and Korean sensation IU sees her second Japanese single chart in the 5th spot (release details).
On the album charts its Southern All Stars member Kuwata dominating with a special solo album of greatest hits "I LOVE YOU -now & forever-" which had strong fan support selling over 430,000 copies. In the second spot is SEKAI NO OWARI with their album "ENTERTAINMENT" with 65,000 copies sold. And Namie Amuro's album "Uncontrolled" which held the top spot for the past 3 weeks is pushed down to the #3 spot.
The complete top 10 single and album charts follow.
Singles for July 16th – 22nd
| | | | | |
| --- | --- | --- | --- | --- |
| Rank |   Group/Artist | Single Title | Released | Sold |
| 1 | NEWS | Chankapana | July 18th | 244,710 |
| 2 | French Kiss | Romance Privacy | July 18th | 85,011 |
| 3 | Ikimongakari | Kazega Fuite Iru | July 18th | 29,144 |
| 4 | Kana Hanazawa | Hatsukoi Note | July 18th | 14,328 |
| 5 | IU | You & I | July 18th | 14,109 |
| 6 | LinQ | Shiawase no Enagi | July 18th | 12,835 |
| 7 | GRANRODEO  | RIMFIRE | July 18th | 12,206 |
| 8 | Ogura Yui  | Raise | July 18th | 11,794 |
| 9 | Baroque | Merouhorou | July 18th | 10,564 |
| 10 | Tohoshinki | ANDROID | July 11th | 8,458 |
---
Albums for July 16th – 22nd
| | | | | |
| --- | --- | --- | --- | --- |
| Rank |   Group/Artist | Album Title | Released | Sold |
| 1 | Kuwata | I LOVE You – now & forever – | July 18th | 431,683 |
| 2 | SEKAI NO OWARI | ENTERTAINMENT | July 18th | 65,374 |
| 3 | Namie Amuro | Uncontrolled | June 27th | 27,535 |
| 4 | MAN WITH A MISSION | MASH UP THE WORLD | July 18th | 24,963 |
| 5 | Che'Nelle | Believe | July 4th | 23,855 |
| 6 | Lead | NOW OR NEVER | July 18th | 20,479 |
| 7 | GILLE | I AM GILLE | July 18th | 18,004 |
| 8 | The Birthday | VISION | July 18th | 16,295 |
| 9 | Various Artists | NARUTO GREATEST HITS!!!!! | July 18th | 16,143 |
| 10 | GReeeeN | Utautai ga Uta Utai ni Kite Uta Utae to Iu ga Utautai ga Utaudake Utaikireba Uta Utaukeredomo Utautai Dake Uta Utaikirenai Kara Uta Utawanu!? | June 27th | 13,437 |
Source: Oricon