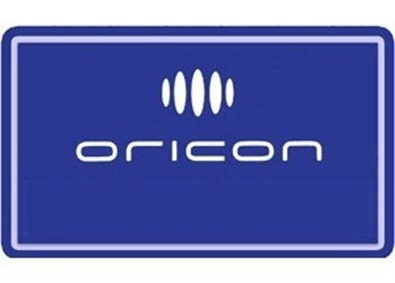 The Oricon weekly single charts are topped by EXILE and their new single "All Night Long" selling over 206,000 copies. The second spot is graduating AKB48 member Atsuko Maeda with her second solo single "Kimi wa Bokuda" selling over 136,000 copies. Rounding out the top 3 is the combined idol group of Berryz Kobo x C-ute with their single "Ultra-HAPPY SONG" selling over 48,000 copies.
Idol group 9nine with their new single "Ryuusei no Kuchiduke" snuck into the charts in the 10th spot.
Over on the album charts top spot is aiko with album "Toki no Silhouette" with over 101,000 copies sold. Second spot is American rock group Linkin Park and their release of "Living Things" selling almost 47,000 copies. Ultra popular Korean group BIGBANG lands in the 3rd spot with their updated release of album "ALIVE -Monster Edition-" selling close to 39,000 copies.
The complete top 10 single and album charts follow,
Singles for June 18th – 24th
| | | | | |
| --- | --- | --- | --- | --- |
| Rank |   Group/Artist | Single Title | Released | Sold |
| 1 | EXILE | All Night Long | June 20th | 206,090 |
| 2 | Atsuko Maeda  | Kimi wa Bokuda | June 20th | 136,212 |
| 3 | Berryz Kobo x C-ute | Ultra-HAPPY SONG | June 20th | 48,742 |
| 4 | KANJANI8 | Ai Deshita  | June 13th | 24,594 |
| 5 | UNICORN | Feel So Moon | June 20th | 18,743 |
| 6 | Arashi | Your eyes | June 6th | 13,455 |
| 7 | Baroque | Zaza Ori Ame | June 20th | 10,920 |
| 8 | KREVA | OH YEAH | June 20th | 9,288 |
| 9 | Tatsuhisa Suzuki | Kuroko's Basketball Character Single #5 Kazunari Takao | June 20th | 9,206 |
| 10 | 9nine | Ryuusei no Kuchiduke | June 20th | 8,861 |
---
Albums for June 18th – 24th
| | | | | |
| --- | --- | --- | --- | --- |
| Rank |   Group/Artist | Album Title | Released | Sold |
| 1 | aiko | Toki no Silhouette | June 20th | 101,718 |
| 2 | Linkin Park | Living Things | June 20th | 46,941 |
| 3 | BIGBANG | ALIVE -Monster Edition- | June 20th | 38,861 |
| 4 | Tak Matsumoto | Strongs of My Soul | June 20th | 27,571 |
| 5 | Maroon 5 | Over Exposed | June 20th | 24,669 |
| 6 | Mr. Children | Mr. Children 2005-2010 MACRO | May 9th | 15,746 |
| 7 | Justin Bieber | Believe | June 20th | 13,886 |
| 8 | Mr. Children | Mr. Children 2001-2005 MICRO | May 9th | 12,745 |
| 9 | Hideaki Tokunaga | Vocalist Vintage | May 30th | 11,410 |
| 10 | Happiness | Happy Time | June 20th | 11,302 |
Source: Oricon