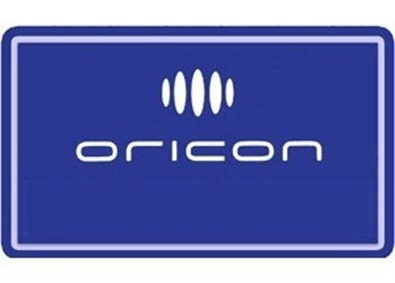 Topping the singles charts this past week is SKE48 and their 9th single "Aishite Love Ru!" selling over 472,000 copies. It's the AKB48 sister group's 5th #1 single and second highest selling opening week, only surpassed by their first single of 2012 "Kataomoi Finally".
The second spot, in a very close battle, its SHINee with "sherlock" their 4th Japanese single (release details) selling 48,900 copies. Very close in the third spot is AAA with "Still Love You" (release details) with 48,200 copies sold.
On the album charts Mr. Children impressively retains the first two spots from the previously week with their simultaneous released greatest hits albums, "Mr. Children 2005-2010 MACRO" and "Mr. Children 2001-2005 MICRO" selling another 170,000 copies each.
In the fourth spot is FTISLAND with album "20 [twenty]", their 2nd Japanese album (release details), selling a good 41,000 copies.
The complete top 10 single and album charts follow,
Singles for May 14th – 20th
| | | | | |
| --- | --- | --- | --- | --- |
| Rank |   Group/Artist | Single Title | Released | Sold |
| 1 | SKE48 | Aishite Love Ru! | May 16th | 472,327 |
| 2 | SHINee | sherlock | May 16th | 48,990 |
| 3 | AAA | Still Love You | May 16th | 48,284 |
| 4 | Arashi | Face Down | May 9th | 39,415 |
| 5 | DREAMS COME TRUE | MY TIME TO SHINE | May 16th | 30,511 |
| 6 | ViViD | REAL | May 16th | 20,845 |
| 7 | Leo Ieiri | Shine | May 16th | 19,645 |
| 8 | NMB48 | Nagiichi | May 9th | 16,823 |
| 9 | Kaela Kimura | Mamireru | May 16th | 12,742 |
| 10 | JUNO | Everything | May 16th | 11,646 |
---
Albums for May 14th – 20th
| | | | | |
| --- | --- | --- | --- | --- |
| Rank |   Group/Artist | Album Title | Released | Sold |
| 1 | Mr. Children | Mr. Children 2005-2010 MACRO | May 9th | 179,756 |
| 2 | Mr. Children | Mr. Children 2001-2005 MICRO | May 9th | 171,391 |
| 3 | Tsuyoshi Nagabuchi | Stay Alive | May 16th | 42,707 |
| 4 | FTISLAND  | 20 [twenty]  | May 16th | 41,726 |
| 5 | Yuzu | YUZU YOU [2006-2011] | April 25th | 38,924 |
| 6 | Yonetsu Genshi | diorama | May 16th | 25,041 |
| 7 | BENI | COVERS | Mar 21st | 9,706 |
| 8 | Ms. OOJA | Heart | May 9th | 8,280 |
| 9 | XIA (Jensu) | Tarantaregura | May 20th | 7,140 |
| 10 | Mr. Children | Mr. Children 1992-1995 | July 11th 2001 | 7,012 |
Source: Oricon