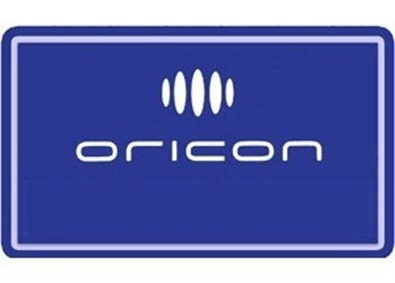 This week's singles charts are topped by SKE48 with their single "Kiss Datte Hidarikiki" selling a very strong 511,000 copies. It's the AKB48 sister group's 6th #1 single in a row and their highest selling opening week selling single. The '48's are just getting stronger…will Japan ever have a shortage of idols?
Also landing on the singles charts in duo Porno Graffitti and their single "Kage Boushi" in the #3 spot and Korean group 2NE1 with their newest Japanese single "I LOVE YOU" in the #5 spot.
Over on the album charts its Superfly with her 4th album "Force" showing that she is a force selling 119,000 copies. In a close second is a simultaneous release by SKE48 of their first album "Konohi no Chime wo Wasurenai" selling 110,000 copies.
Also landing on the album charts is fictional band EGOIST from anime Guilty Crown – lead by talented new composer ryo who also leads supercell – the album "Extra Terrestrial Biological Entities" made it into the #9 spot in a very tight top 10.
The complete top 10 single and album charts follow.
Singles for September 17th – 23rd
| | | | | |
| --- | --- | --- | --- | --- |
| Rank |   Group/Artist | Single Title | Released | Sold |
| 1 | SKE48 | Kiss Datte Hidarikiki | Sept 19th | 511,472 |
| 2 | Hikawa Kiyoshi | Saigo to Kimeta Onnadakara | Sept 19th | 56,512 |
| 3 | Porno Graffitti | Kage Boushi  | Sept 19th | 29,111 |
| 4 | BUMP OF CHICKEN | firefly | Sept 12th | 14,213 |
| 5 | 2NE1 | I LOVE YOU | Sept 19th | 13,530 |
| 6 | AKB48 | Gingham Check | Aug 29th | 12,231 |
| 7 | KAT-TUN | Fumetsu no Scrum  | Sept 12th | 11,862 |
| 8 | Unison Square Garden | While listening "Linear Blue" | Sept 19th | 11,484 |
| 9 | Mika Nakashima | Ashita sekai ga Owarunara | Sept 19th | 10,746 |
| 10 | SuG | sweeToxic | Sept 19th | 10,347 |
---
Albums for September 10th – 23rd
| | | | | |
| --- | --- | --- | --- | --- |
| Rank |   Group/Artist | Album Title | Released | Sold |
| 1 | Superfly | Force | Sept 19th | 119,249 |
| 2 | SKE48 | Konohi no Chime wo Wasurenai | Sept 19th | 110,613 |
| 3 | Kobukuro | All Singles BEST 2 | Sept 5th | 56,294 |
| 4 | Carly Ray Jepsen | Kiss | Sept 19th | 29,524 |
| 5 | Quruli | Rutsubo no Volts | Sept 19th | 28,433 |
| 6 | Kana Nishino | Love Place | Sept 5th | 28,266 |
| 7 | 10-FEET | thread | Sept 19th | 27,464 |
| 8 | Choshinsei | GO FOR IT! | Sept 19th | 26,849 |
| 9 | EGOIST | Extra terrestrial biological entities | Sept 19th | 25,841 |
| 10 | Michael Jackson | BAD 25 Anniversary Ed. | Sept 19th | 25,753 |
Source: Oricon