September 1, 2012
-
toyNN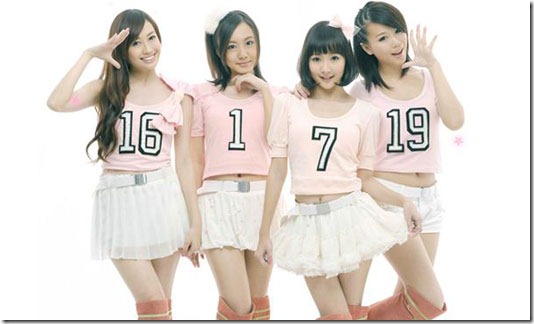 Sea☆A has announced their 4th single "Entry!" which will be featured as the next ending theme for ongoing anime Cardfight!! Vanguard Asia Circuit Hen. The anime's current ending theme features Natsuko Aso's single "Fighting Growing Diary". The new single from Sea☆A comes in two editions and is scheduled to hit stores on November 14th. Read on for more early release details.
The Singapore based idol group is holding auditions to recruit possible new members.The auditions are open to girls 15-22 years old from Singapore, Malaysia, Thailand, Philippines, Indonesia, and Vietnam. The qualifying online application must be submitted by September 9th. More details are available at the Sea☆A Auditions special website – link at end of report. Also check out a promotional video by member Estelle which follows before new single's release details.
Sea☆A will be appearing and performing live at the Anime Festival Asia Singapore 2012 November 9th – 11th. Other artists performing at this major South East Asia anime festival include May'n, FLOW, T.M.Revolution, and SPHERE.
Anime Cardfight!! Vanguard Asia Circuit Hen is the sequel to anime TV series Cardfight!! Vanguard that began Winter 2011 and combined is up to 87 episodes. Mostly a marketing vehicle for Bushiroad's card game of the same name, the anime centers around Sendou Aichi and his friends who battle others in the card game called "Vanguard".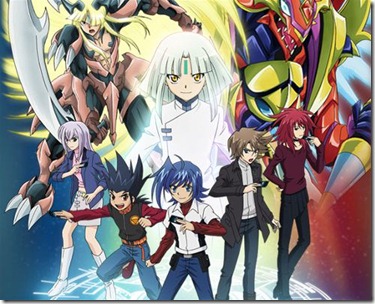 Both anime series are available outside of Japan on Crunchyroll – check out our Crunchyroll updates page for all the latest episodes or hit the link for Cardfight!! Vanguard.
Release details for the new single are still early, cover jackets, full track list, and possible bonuses will be announced so come back to Comtrya Sugoi for updates.
Sea☆A  – "Entry!" – release date November 14th 2012
Limited [CD+DVD] (¥1800)


Regular [CD] (¥1200)


[CD]
1. Entry!
2. tba
3. tba
4. tba
[DVD]
1. Entry! (music video)
[CD]
1. Entry!
2. tba
3. tba
4. tba
Anime Festival Asia Singapore 2012
Cardfight!! Vanguard Asia Circuit Hen Official website (TV Tokyo)
Sea☆A Auditions Special Website